Nylon Duty Gear
A job of any Law Enforcement professional is to protect and serve others. However, even police officers deserve to be safe when on duty, fulfilling their mission. And that's why we're introducing our new duty gear. A proper custom duty gear not only helps protect those protecting lives of others, but it also helps keep police members their duty gear constantly at the ready.
Service gear can be made of various materials. Leather duty gear lets you carry with not just comfort, but it also looks incredibly stylish. However, if you're more of a practical kind of guy, you shouldn't forget to check out our entire premium nylon duty gear offer. All of the listed nylon holders for your on-duty essentials are made of premium, functional, multi-layered nylon, which means they are not only comfortable to wear, but they also fulfill their main function - keeping you and your duty gear safe at all times.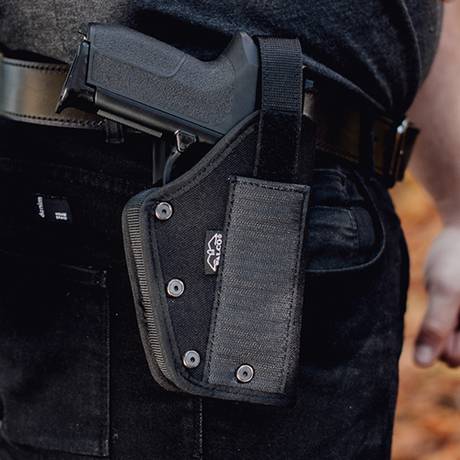 Create your unique custom holster design in our
CUSTOM SHOP
Become a part of the design of your own custom made holster from scratch with the help of our master craftsman.
More information