Gun Belts
Discover the unmatched quality of %number% gun holster belts at Craft Holsters, your one-stop destination for concealed carry essentials. Tailored to perfection, our gun holster belts seamlessly integrate with the gun holsters we offer, providing a secure and comfortable platform for your firearm. Whether you are an everyday carrier or a weekend shooter, our gun belts are a blend of style, durability, and functionality. Up your concealed carry game with a conceal carry belt that epitomizes trust and reliability, made with premium materials to last a lifetime.
Premium Features That Set us apart
We're dedicated to offering not just any gun belt, but an accessory that comes with a bevy of benefits:
Lifetime Warranty:

A testament to their quality, these belts are built to last a lifetime, giving you peace of mind and value for money.

Premium Materials:

Crafted from the finest materials, each ccw belt and pistol holster belt showcases superior craftsmanship and longevity.

Great Match for Gun Holsters:

Elevate your safety and convenience by pairing our belts with the complementary gun holsters offered by Craft Holsters.
Make Your Choice Today
The hunt for the perfect leather ccw belt ends here. Our range of leather gun belts, nylon gun belts, or other belts for concealed carry are designed with your needs in mind, offering unmatched strength and versatility. Explore our expansive collection today and find the gun belt that's not just a perfect fit for your firearm, but also for your lifestyle. Step out in confidence with gun holster belts combining quality and craftsmanship.
Gun Belts FAQ
What is the belt called that holds a gun?
The belt that is designed to hold a gun is called a gun holster belt. It is crafted to provide a secure and stable platform to carry your firearm safely and comfortably.
Do I need a belt for a gun holster?
Yes, having a belt for a gun holster is highly recommended. A suitable gun belt ensures that the holster and firearm remain securely in place, offering easy accessibility and improving overall safety during carry.
What are the different types of gun belts?
There are several types of gun belts available to suit different needs and preferences. Some of the popular types include:
CCW Belt:

Designed for concealed carry, offering a blend of comfort and concealment.
Pistol Holster Belt: Ideal for carrying pistols, it offers a sturdy and accessible platform.
Leather CCW Belt: A variant that combines the benefits of a ccw belt with the elegance and durability of leather.

Competition Gun Belts:

Created for competitive shooting, these belts allow for quick and smooth weapon draws.
Duty Belts

:

Used primarily by law enforcement and military personnel, they are built to carry a range of equipment including firearms.
What are the best Gun holster belts?
The best gun belts are always custom made from premium materials such as genuine Italian leather or nylon. Among the best conceal carry belts on our offer are these: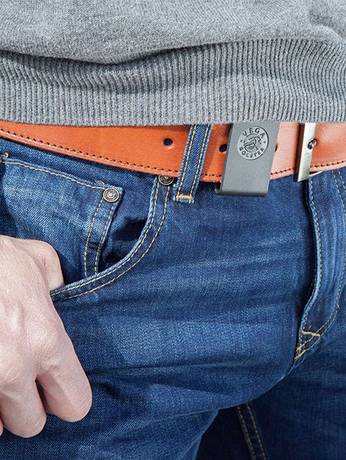 Create your unique custom holster design in our
CUSTOM SHOP
Become a part of the design of your own custom made holster from scratch with the help of our master craftsman.
More information