Leather IWB Holsters
The inside the waistband carry method represents one of the most popular carry methods among the shooters thanks to the perfect coverage of the gun and easy access and drawing in a discreet way. This carry style is also recommended gun carry method for the civilian usage, as in many states/countries; it is still prohibited to carrying the firearm publicly. The inside-the-pants style enables to keep the gun close to the body, therefore meets the requirements needed for a deep application. Another advantage of the carrying the gun this way is that these holsters are standardly slimmer profiled, they do not crop out the waistline too much and the gun's contour is minimised by the covering garment. In general, the inside the pants style of gun carry is considered to be an ideal carry option for the defensive shooters.Each carry style has its pros and cons.
It is important, especially with this carry style, to consider all the relevant factors such as shooter's physique, life activity, and type of gun and level of comfort. The inside-the-belt carry style might be less comfortable for the "bigger" shooters and it is not an ideal gun carrying method for the big firearms either. The inside the pants holsters are offered in various designs featuring different types of belt attachments such as belt loops, tunnels, clips or hooks. The tuckable holsters are usually slim profile holsters that allow a deep carry style, complete cover up and easy access to the gun. The tuckable IWB holsters are designed for carrying in 2 or 4 o'clock positions and typically features a special tuckable style of clip, J hook or prolonged belt loop. The firearm in this type of holster is tucked between the belt and pant allowing a deep carry. The clip holsters feature a durable clip made of steel or polymer material that might be a perfect option for those who are not using belts or those who prefer an easy manipulation with the holster. These are designed for the inside the belt carry in 1-2 o'clock position, effective and user-friendly way.The perfect IWB holster always should be designed to satisfy the high demands of the self-defence set up, allowing the "one hand draw" possibility that is crucial especially within an emergency situations. The inside the belt carry seems to be the best choice for an everyday life and use of the civilian shooter concerning the security, accessibility and complete coverage of the handgun.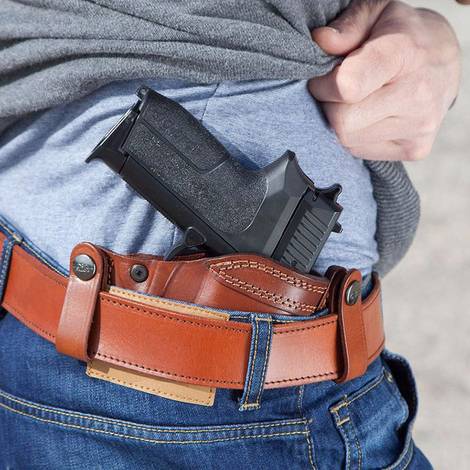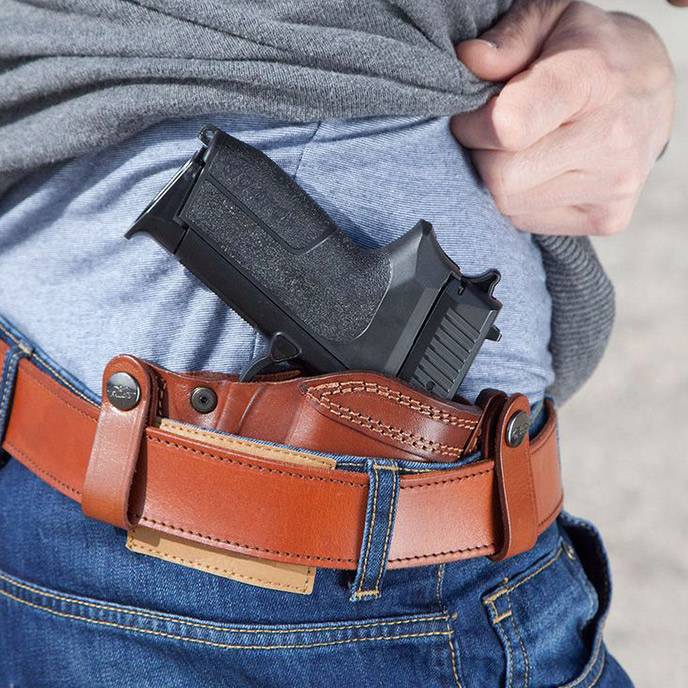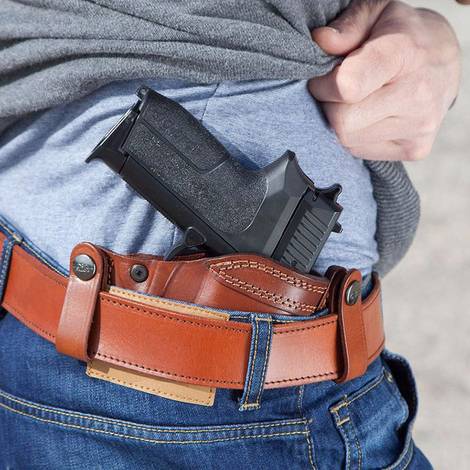 Your Personal Holsters Collection
Browse holsters by gun model