Fan Kimber Favorite Holsters
The Story of Kimber Holsters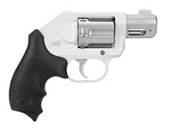 The Kimber Manufacturing is one of the most successful American firearm producer that is specializing in manufacturing, design and also distribution of various small arms such as the Solo pistols, M1911 pistols and rifles. The Kimber company has been producing firearms since the 1979, when this company was known as "Kimber of Oregon" and focused in accurate .22 rifles.
The Kimber of Oregon was sold to Oregon timber baron Bruce Engel in 1989, who founded the WTD Industries, Inc. Engel had difficulty running the Kimber and soon the company sought bankruptcy protection. The Kimber of Oregon's assets were liquidated. Several Kimber employees, for instance Dan Cooper, left the company to found the Cooper Firearms of Montana in 1990. Greg Warne tried to revive the Kimber in the mid-1990s, however much of the Kimber of Oregon's original tooling had ended up in the north of Portland. Warne soon found Les Edelman who has become his financial backer, who owned National Sports Distributors. Warne and Edelman purchased the original tooling and also partnered to found the Kimber of America.
This company grew very quickly, however when Edelman acquired a majority interest of the Kimber, he forced Warne out. Edelman finally decided to connect existing infrastructure and manufacturing capabilities of the Jericho Precision and Kimber's reputation and extensive network of many dealers to build a line of the M1911-style pistols.
Select your Kimber model