Falco Kydex Holsters
SELECT YOUR GUN TO SEE AVAILABLE HOLSTERS
Falco Kydex Holsters
To start with, kydex is a synthetic thermoplastic PVC and it was first used as holster material in the early 1970s by Bill Rogers, a former FBI agent from Chicago. Ever since Rogers made his first holster back in 1972, kydex holsters have been gaining in popularity quite rapidly. As a matter of fact, holsters made of kydex are currently even more popular than those made of leather, especially among younger shooters.
There are several reasons why there's such a high demand for kydex holsters. Not only are holsters made of kydex super light, easy to form, and resistant to chemicals or bad weather conditions, they also offer more retention levels than holsters made of other materials. The multiple retention levels kydex holsters deliver are also the main reason why they are so popular among law enforcement or military professionals (as these are often required to carry holsters with Level III or higher retention).
Kydex holsters are known for the satisfying "clicking" sound made when the gun is drawn and re-holstered. As they are made of plastic, they are easy to customize. Not only can they be molded pretty much to any handgun out there, they come in an endless range of colors and finishes. The fact that they can be molded to fit pretty much anything makes them also much more ideal for tactical use than let's say leather holsters are. This is also the reason why there are so many light-bearing kydex holsters and kydex holsters for red dot pistols available. Another huge benefit of kydex holsters is that unlike leather holsters, they don't have to be run through the break-in procedure before first use.
Of course, nothing is perfect, including kydex holsters. The main disadvantage of kydex holsters is that if they are exposed to super high temperatures, they start melting and might even lose their shape. This is the reason why you should never leave your kydex holster on your car's dashboard or window sill. Also, even though kydex is resistant to all sorts of weather, it can still be easily scratched and it requires some maintenance work.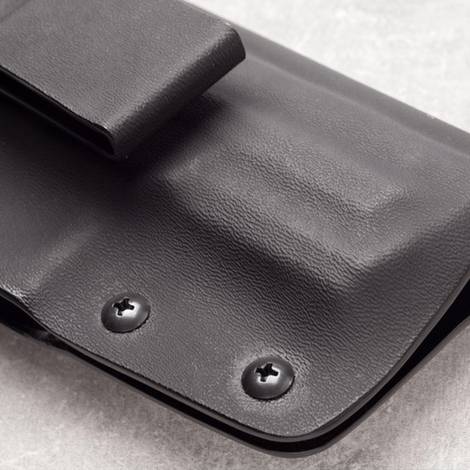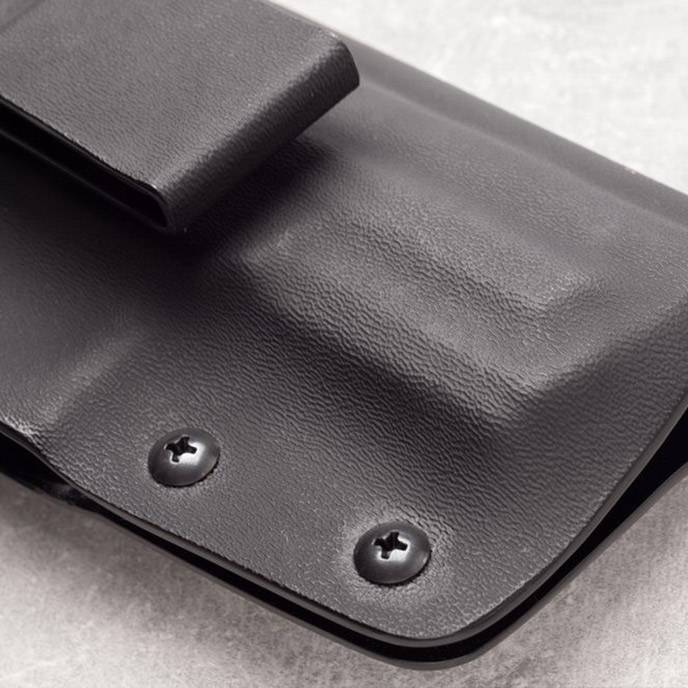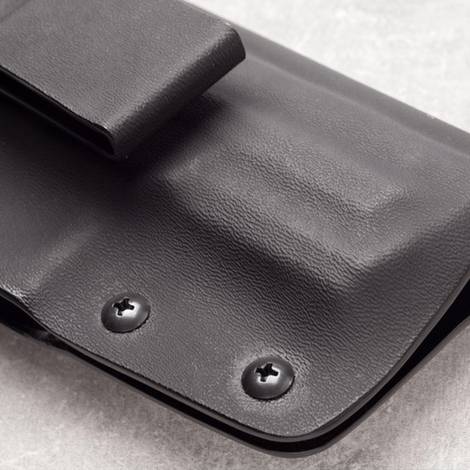 Your Personal Holsters Collection
Browse holsters by gun model