Top 6 Glock 43 Holsters [To Get In 2021]
Top 6 Glock 43 Holsters [To Get In 2021]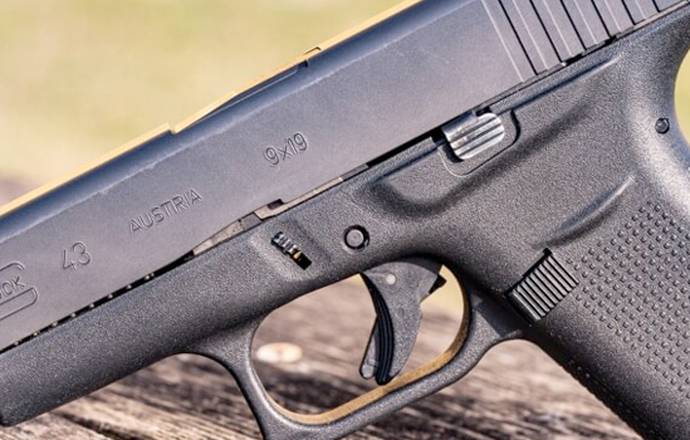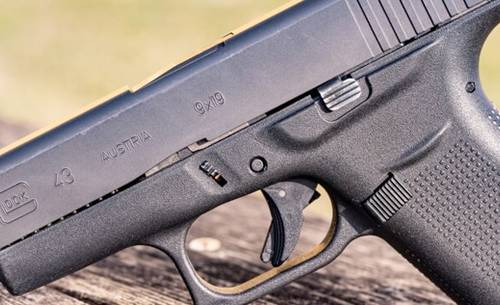 Source: www.ammoforsale.com
The Glock 43 is without a doubt one of the most popular CCW pistols ever to be produced. And even though it's been around for a couple of years now (back in 2015), it still holds its own even when compared with some more recent carry options (such as the SIG P365 or SA Hellcat).
The G43 has got a lot to offer, but one feature that stands out is its concealability. The pistol is very tiny, which makes it easy to hide inside pretty much any type of holster. Of course, this applies only when a given Glock 43 holster is a well-fitting one, molded to the pistol's exact dimensions.
And that's exactly why I'm here today - to show you what the best Glock 43 holsters you can buy this year are.
Note - The following Glock 43 holsters won't fit the X version. So, in case you're a Glock 43X owner, then check out this list of the best Glock 43X holsters.
Best Glock 43 concealed carry holsters




The G43 was clearly designed for one particular purpose - everyday concealed carry. That's why the most obvious choice are concealed carry holsters.
To be more exact, the pistol works best when carried inside a well fitting Glock 43 IWB holster or a custom made G43 appendix holster. But as there are way too many CCW options, I'll narrow it down for you a bit.
So, without further ado, let's have a look at what your best options for Glock 43 concealed carry are.
Best Glock 43 open carry holsters




The Glock 43 doesn't necessarily have to be carried inside a concealed carry holster. As the pistol is really tiny, a looser shirt will conceal the pistol well even when carried inside an OWB holster or shoulder holster. The same goes for Glock 43 cross-draw holsters, which are ideal for those Glock owners who spend hours on end driving or have a desk job. And in case you want to stay caught up with the latest trends, then you need to get yourself a Glock 43 chest holster.
CONCLUSION - what's the best glock 43 holster?




Selecting the best Glock 43 holster actually isn't as difficult as it seems. If you live in a state wirh stricter gun laws, then you need a Glock 43 concealed carry holster. And if you have a difficult time picking the right one, you'll never go wrong with the #1 on our list - Glock 43 clip holster. After all, the Glock 43 simply was designed with concealed carry in mind.
If on the other hand your state is more lenient when it comes to CCW laws, then feel free to treat yourself to a Glock 43 open carry holster. And from these, the #4 on our list - Glock 43 OWB holster with thumb break - seems like an ideal choice.
And if you'd like to explore some more options, hit that button below and see what our selection of custom Glock 43 holsters has got to offer.

DON'T LEAVE YET - YOU MAY FIND THESE ARTICLES READWORTHY
TOP 5 MUST READ SPRINGFIELD HELLCAT REVIEWS
TOP 6 TAURUS G2C HOLSTERS TO BUY IN 2021
TOP 6 SPRINGFIELD HELLCAT HOLSTERS [FOR 2021]
THE ULTIMATE GUIDE TO THE BEST CONCEALED CARRY HOLSTERS [2021 EDITION]