Source: Facebook
Springfield Armory Hellcat is one of the best compact sized pistols, offering one of the best magazine capacities in its class of either 11+1 or 13+1 bullets (with the extended magazine). Considering that it is chambered in more than satisfactory 9mm Parabellum caliber, this is truly an achievement to be proud of. The Springfield Hellcat also comes with high visibility night sights and is specifically designed for people who intend to carry on an everyday basis.
In this article, however, you'll find out what the best Springfield Armory Hellcat holsters are. If you want to learn more about the pistol itself and why it is worth buying despite a couple of problems the pistol comes with, read our Springfield Hellcat review.
Best Springfield Hellcat Holsters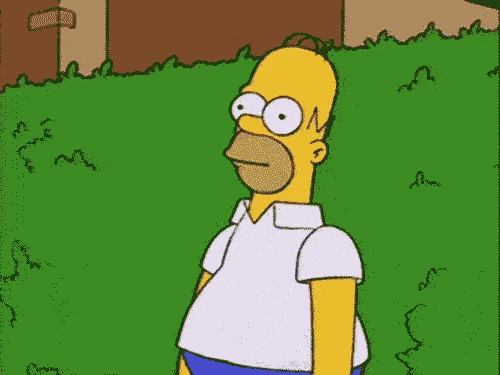 But to what use is a great everyday concealed carry gun if you do not have a well-fitting holster that enables you to utilise its full potential? There are truly a thousand and more options on the market today and it has become quite overwhelming to choose the best of the best both in terms of quality, durability and price. But do not worry, here at Craft Holsters we got you covered with nearly anything your heart desires.
So without further ado, let's dive in and take a look at the best carry styles and holsters for your Hellcat.
How to upgrade Springfield Hellcat?
The Springfield Armory Hellcat is one of the best concealed carry semi autos ever produced, especially when paired with a great Springfield Hellcat holster. However, there's a way how to make it even better. How? Well, just get one of these Springfield Hellcat aftermarket accessories:
Hellcat STREAMLIGHT TLR-6 - This tactical light has been developed specifically for your Hellcat. But that's not its best feature. You know what is, though? This version of Streamlight TLR-6 for Springfield Hellcat comes with a red laser!
Springfield Hellcat RED DOT - Have you got the OSP version of the Springfield Hellcat? Then you simply have to get this Venom Red Dot Sight for your Hellcat, developed by Vortex Optics.
Another great way how to upgrade your Hellcat are weapon-mounted lights and lasers. In case you need help deciding which one to get, check out our recent blog on the best Springfield Hellcat lights and lasers.
About Springfield Hellcat holsters
All of the Springfield Hellcat holsters above are custom handmade products, which means they are built specifically on a replica of the Springfield Armory Hellcat pistol. Material-wise, these Springfield Hellcat leather holsters and made of top-notch quality lItalian leather and their key parts are sown together with high-quality German threads. A huge plus of these designs is that they are available for both right and left-handed shooters and that they offer quick draw and super easy access. Most importantly, any of these holsters is a great choice for Springfield Hellcat everyday concealed carry. I have no doubt that if you choose to go with any of the holsters above, you will be more than satisfied.
Conclusion - The Best Springfield Hellcat holster




Springfield Armory Hellcat might be the best carry gun currently available in the market. However, it's not of much use unless you pair it with a truly custom Springfield Hellcat holster. And picking the best one isn't a simple task at all. That's exactly why we brought you this list of the best Springfield Hellcat holsters.
But our list still features a number of different options. So, if you're looking for concealed carry of your Hellcat, I suggest you get the #1 on our list - Springfield Hellcat IWB holster. Apart from being crafted specifically for your Hellcat (which delivers the perfect fit), the holster offers deep concealment, high retention and quick draw. And you can't ask for more than that.
And if you prefer different carry styles, here's a full offer of our Springfield Hellcat holsters. All of them are custom made and fit the Hellcat like a glove. And no matter which of them you pick, in combination with your Springfield Hellcat, you'll be delivered the ultimate concealed carry experience.

Do you fancy some more light reading? Then carry on with these articles