Kydex Appendix Holsters
Appendix style of gun carry represents one of the most popular carry method among the inside style of gun carrying. The name of this style of gun carry method reflects the position that the holster is primarily designed for, hence the name. The typical position of an appendix style of gun carry is in the front; between 1 to 2 o'clock, about hallway between the hip and the belly button. This is a very effective and user-friendly carry style that allows the complete coverage of the gun, fast access to the gun and easy hiding by the covering garment. The appendix carry referred to as AIWB, is the gun carry method well suited mainly for the compact and subcompact semi-automatics.
Appendix carry is one of the recommended gun carry method for the civilians' use that seems to be a perfect choice for an everyday life concerning the accessibility, security and easy coverage of the gun. As the gun in this type of gun carry position is placed near the femoral artery, the safety rules for handling and manipulation with the firearm are particularly important. The primary benefits of carrying the gun in the appendix holster are the accessibility to the gun; easier draw and manipulation and perfect coverage of the gun. Carrying the handgun within this gun carry position is convenient and easy as it is a very natural way how to draw the gun, so it doesn't require that much practice. Another benefit is that the AIWB holsters are usually a slim profile holsters, thus the gun's print is minimized and the coverage of the gun is not complicated. The appendix holsters are made in various materials including the leather, nylon, polymer or Kydex.
They are designed with different types of belt attachments (belt slot, loop, clip, hook) and they might contain different security & design features including the thumb break, retention screw, and open/closed muzzle design. As it is with any gun carry method, it has its pros and cons. The main drawback of this gun carry method is the comfortability as it is not an ideal carry method especially for the bigger shooters, in some gun-carrying situation during the activities requiring long sitting/kneeling (professional drivers) and this carry style is not recommended method for the use with bigger handguns. Appendix carry method represents a traditional style of gun carrying with a new, fresh terminology that belongs to the most popular carrying methods thanks to the accessibility, practicality and complete cover up. The only thing that cannot be forgotten is that the position of the gun is very close to the abdominal artery, so the good gun safety practice that the matter or course that would help to avoid and minimize any unwanted discharges or injuries.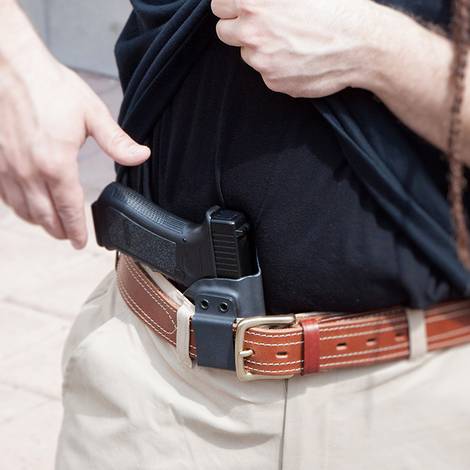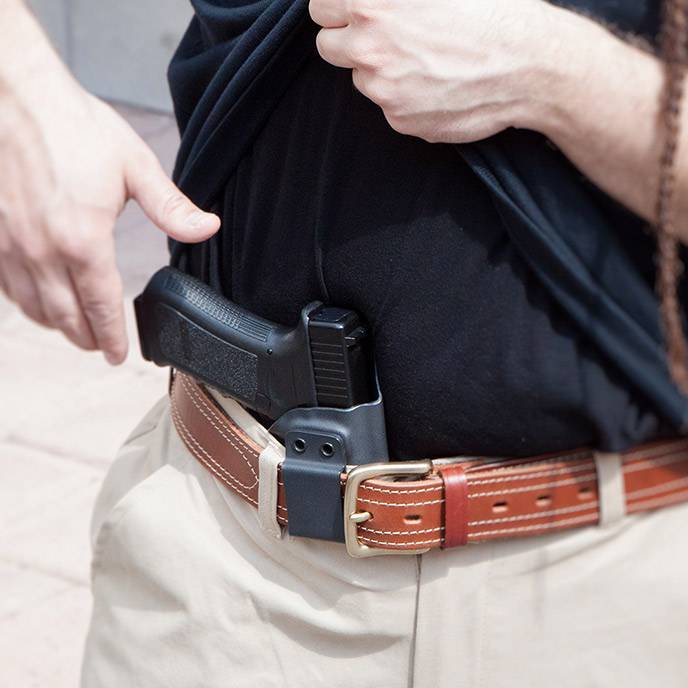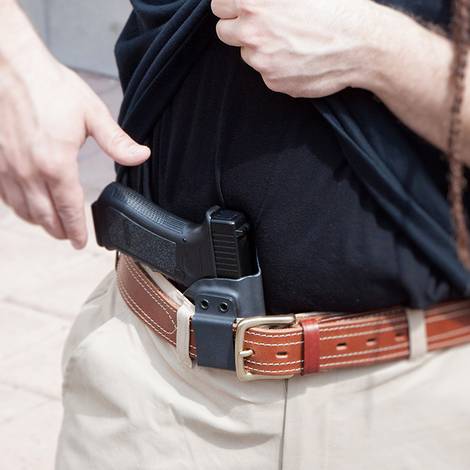 Your Personal Holsters Collection
Browse holsters by gun model