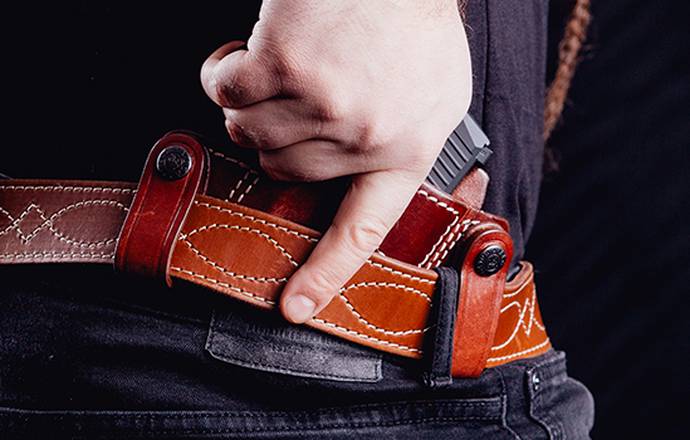 Whether you're an experienced gun owner or new to the world of handguns, having the right holster is essential. Finding the right holster for your SIG Sauer P226 can be a challenge due to the sheer number of options out there. To help make it easier, here's a comprehensive look at what you need to know about shopping for holsters for your P226.
The P226 made by Sig Sauer is a full-sized pistol with a 9mm, .40, .357, or .22 chamber to choose from. This pistol features a 4.4'' long barrel and is available with a standard stainless steel frame with or without Picatinny rail. In my opinion, SIG P226 is one of the most reliable, well-made, and accurate pistols ever made.
The best holsters compatible with SIG Sauer P226
The material used in holster construction can affect comfort, durability, weight, and price. In this article, I will describe holsters made of two best materials ever uses to craft perfect SIG P226 holsters, i.e. leather and kydex.
Leather is one of the most popular materials used in SIG P226 holsters construction due to its durability and classic look. However, the leather may not be ideal if you plan on wearing your holster during physical activities such as running or hiking since leather tends to absorb sweat and become heavy over time.
Kydex is another popular material used to make SIG Sauer P226 holsters due to its lightweight yet durable design; however, kydex does tend to wear down faster than leather over time so keep this in mind when deciding which material is best suited for your needs.
Conclusion - the best SIG Sauer P226 Holster
Choosing a quality SIG Sauer P226 holster isn't as hard as it seems once you understand the types available and materials used in construction. It's important to find one that fits your needs both aesthetically and functionally; otherwise, you won't get optimal performance from it no matter how much money you spend on it! Consider all factors before making a purchase so that you select the right holster for your lifestyle—one that will make carrying your gun safe, secure, and comfortable while providing quick access when needed most.
My top choice is #2 - Vertical Roto Shoulder Holster for SIG P226. Not only are shoulder rigs a great match for a pistol as heavy as your SIG, they also let you conceal carry pretty much all year long (alright, in summer you'll sweat a bit), they look incredibly stylish, and they represent one of the most traditional carry methods. However, if you prefer some other style or want to have much more to choose from, then check out our entire selection of SIG Sauer P226 holsters, ideal for both open & concealed carry.
Fancy some more light reading? Then check out these bits: