Do you want to look as classy as the most famous detectives? Dirty Harry, Sherlock Holmes, Hercule Poirot, Columbo, Kojak, Harry Bosch, Jack Reacher, or Edgar Allan Poe's Auguste Dupin, all of these (and many more) are the most popular detectives, inspectors and private investigators in the world of fiction. If you aren't a complete stranger to books and movies, I'm sure you've heard of them, you also know what they were involved in and perhaps even how many crimes they helped to solve. However, detectives aren't just a mere fiction.
SHOULDER HOLSTERS
Although considered old-fashioned by some gun owners, shoulder holsters are still considered quite stylish mainly by fans of popular cop shows and you must have seen many TV detectives wear these rigs. They offer good accessibility and enable the wearer to move or run around without the threat of gun slipping out of the holster. These holsters also don't weigh your pants down like holsters worn around one's waist or legs might and the weight is usually equally distributed over your shoulders. They are frequently worn in formal settings, as they are fully concealed by a suit jacket under which the gun is still easily accessed.
IWB HOLSTERS
IWB holsters have undeniably become much more popular among general public, as they offer high level of concealment, allowing one to stay low-profile. That's exactly what you want to look for if you want to stay under cover and carry your gun without others having any clue. Compared to OWB holsters, IWBs cannot be easily snatched, however, when it comes to potential injuries, especially when re-holstering, they seem to be slightly less safe.
SMALL OF BACK HOLSTERS
SoBs are a less common carry option when it comes to the waist area. If you have to sit a lot, for example when you are on duty and following someone in your car, carrying SoB might seem uncomfortable, however, once you get used to this carry style and you master drawing and re-holstering, it will provide sufficient concealment and can become a good option for your secondary gun.
ANKLE HOLSTERS
Apart from high concealment, ankle holsters also provide quite a lot of comfort, as you won't be even aware of them. However, drawing the gun when standing or running can be quite problematic, which many consider the major drawback of these holsters. This shouldn't be a problem, though, as when you work as a detective, you won't really run around much as it could raise suspricion. Ankle holsters usually come with calf straps, but you have to make sure that they are firmly fastened, as you don't want your holster to constantly move up and down or from side to side when you are on the move.
CASE CLOSED
So guys, detective or not, any of the holsters above is a great choice for you if you want to carry your gun concealed and unnoticed. However, if you really happen to be a detective or are involved in Law Enforcement in any way – officers, firefighters, emergency medical service workers (both active or veteran) – bear in mind that we offer a unique 10% Law Enforcement discount on any of your orders. We value your service very highly and the least we can do is save a bit of your money in exchange for you saving our lives on daily basis. You can find more about our Law Enforcement discount here. Don't worry, we won't disclose your details to anyone and if you want to stay under cover, our easy to conceal holsters got you covered. Case closed.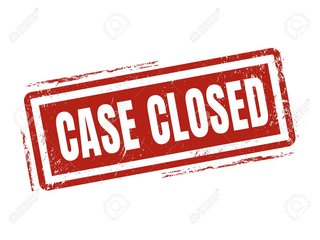 Do you fancy some more light reading? Then carry on with these articles