The Best Glock 19 Holsters To Buy In 2021
The Best Glock 19 Holsters To Buy In 2021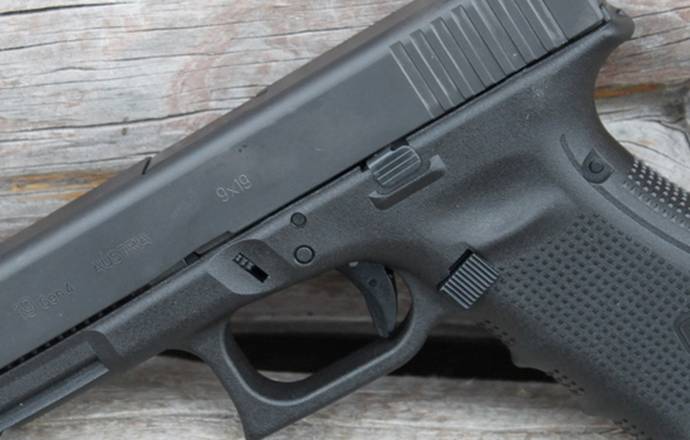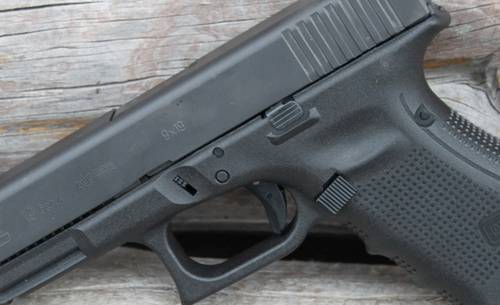 Source: Deadborn Outdoors
Although the Glock 19 was originally produced primarily for military and law enforcement. It quickly became a very popular firearm among civilians. Many shooters like to use the G19 for recreational and competition shooting, home- and self-defense and last but not least both in concealed or open carry. If you wish to find out more about this lovely pistol, you can simply find it in our Glock 19 review.
BEST Glock 19 HOLSTERS AND CARRY STYLES
The best way to fully enjoy your Glock 19 is to have it paired with a  well-fitting Glock 19 holster. To have a good holster for your G19 is important as it assures the safety of the gun. There are many options and sometimes it's really hard to choose the right one for you. To make it easier for you, we created a whole line of well-fitting Glock 19 holsters.
All of the Glock 19 holsters on our list are fully hand made, using the hiqh quality Italian leather and German threads and they are built on the exact replica of the pistol to assure perfect fit. While holding the holster, you will surely appreciate the luxury feeling of the premium leather. On top of that our holsters offer a great concealment making them ideal for everyday carry.
Sounds interesting? So, let's take a look at the best carry styles and holsters for your Glock 19.
Glock 19 concealed carry holsters

Even though the pistol was originally designed for duty carry, with the CCW laws getting stricted, the recent years saw shooters of even mid-sized weapons (such as the Glock) to shift from open to concealed carry. That's why Glock 19 IWB holsters have been rising in popularity lately. In general, inside the waistband holsters are usually carried on one's dominant side (3 or 4 o'clock position), but can be utilized for appendix carry as well (1 o'clock position).
If you want to keep your Glock 19 safe without any chance to be snatched away from you and you're looking for a deep concealment, I definitely suggest you to buy either an IWB holsters or perhaps a Glock 19 appendix holster. But as the market is flooded with concealed carry holsters, let's have a quick look at your 3 best Glock 19 CCW holster options.
How to upgrade Glock 19?
Before we move on to the best open carry holsters for your Glock 19, let's take a quick look at how to make this seemingly perfect mid-sized handgun even better. And the easiest ways are the following:
Streamlight TLR-6 for Glock 19 - Streamlight means quality. Glock means perfection. Now can you guess what you get if you combine them? You can do so here.
Glock 19 Red Dot Sight - Another way how to make your Glock 19 great again is mounting a red dot sight onto its slide. Sure, you'll first need a decent Glock 19 red dot platform, but as soon as you get it, you should buy this G19 red dot sight by Truglo.
Glock 19 open carry holsters

While it's true that the current gun laws make IWB holsters the preferred carry option, the Glock 19 is one of the best handguns for open carry. So, if you live in a state that allows you to carry your gun not fully concealed, have a look at the following Glock 19 OWB holsters, I'm sure you'll find your favorite.
CONCLUSION - THE BEST GLOCK 19 HOLSTER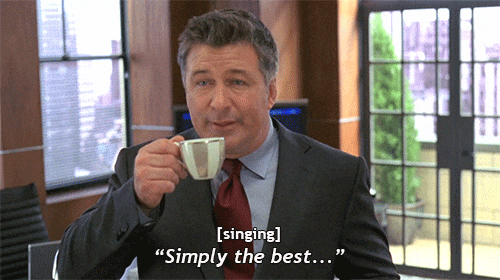 What's the best Glock 19 holster? Well, the answer to this question really falls down to your preferred carry style, but it's safe to say that any of the Glock 19 leather holsters featured on our list is a great choice.
As the Glock 19 is a mid-sized handgun, it can be easily concealed inside a Glock 19 CCW holster. However, if you live in a state with less strict CCW laws, you can also pick from one of the Glock 19 OWB holsters or perhaps a Glock 19 shoulder holster. And if you carry a light or laser attached to your pistol, then feel free to get a Glock 19 holster with light. And as the pistol was originally designed for Law Enforcement and Military, we can't forget to mention Glock 19 duty holsters, which are also a great open carry option.
But no matter which of these Glock 19 holsters you pick, be sure that your pistol will be well protected and the glove-like fit these holsters deliver will let you enjoy the best possible carry experience and maximum potential this great firearm comes with.

DON'T LEAVE YET - YOU MAY FIND THESE ARTICLES READWORTHY
TOP 5 UNBIASED SIG SAUER P365 REVIEWS
THE LIST OF 6 BEST OWB HOLSTERS