The Story of FN Holsters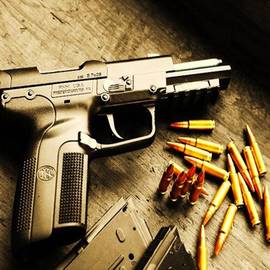 The company Fabrique Nationale d'Herstal (French for: National Factory of Herstal) that self identifies as FN Herstal is a leading firearms producer located in Herstal, Belgium. This Belgian company, the FN, is the parent company of two US entities: FNH USA and FN Manufacturing and. The FN Manufacturing is located in Columbia and South Carolina. It's the manufacturing branch of FN Herstal in the United States that producing various gun models such as the M16 rifle, M249 and M240 machine guns, among others.
The company's rich history of producing well designed and quality firearms for military use combined with their modern technologies make from the company one of the most successful gum producers. The FN was established in the small Belgian town of Herstal in 1889. TIn 1897 the company achieved a real breakthrough in its design and construction as a relationships with an US gun inventor John Moses Browning started to deepen. Their long-lasting relationship was really beneficial for both sides, for the world well known designer as well as for the FN. The result of their cooperation was many of well designed gun models.
The Herstal Group was created as the parent company of FN Herstal. The FN Manufacturing, what is now a part of FN America, also won the contract to produce a great amount of M16 rifles for the U.S. Army.
Select your FN model