(source: google.com)
Carrying a knife is probably as essential as carrying a firearm. Once you get used to having a pocket knife at you all the time life just starts to be more enjoyable. Because you can't open an envelope with your magnum (theoretically you can, but don't do it please).
We are talking about every day carry knives, pocket ones especially. You can carry John Rambo's knife as your EDC piece, but rather stick to smaller ones. The market for these simple and useful knives is thriving more and more. This small indispensable tool can be helpful at work (opening packages), at home (doing small repairs without the need of always going for the tools). A knife can save your life and also can be used to save lives of others. It can cut a seatbelt or can get rid of clothing faster in case of emergency.
How to choose the right EDC knife.
Knife restrictions may apply depending on when you live, so before you go out and purchase a knife be sure to check regulations. Other than that, choosing is it is fairly simple. Just be sure to know the basics. The size depends on your carry preference, if you are going to carry it inside a pocket with other things, like a phone etc., be sure to have a knife that can be clipped to your pocket, the access will be much easier.
The design depends on what the knife will be used for. If you are planning to only open up mail or packages it can have a thin, serrated blade. If you are going to use it also for other things the blade can be more robust and the length of it also depends on these two factors. Other than that, the color, material and style is a personal thing so go on and choose your knife according to your liking. If you are looking not only for a stylish EDC item but want to get the best from your knife, consider buying a traditional swiss army knife. The knife has all the everyday tools you may want and is a true classic that never gets old.
Remember To
Always carry your knife with you. Get used to it beinbg a part of the apparel, find one that fits in your hand and in your pocket. Remember to always maintain the knife, sharpen it and clean it. This will help keeping it always at the ready and eliminating the chance that your knife will fail you.
The Top 3 EDC Knives Picked By Craft Holsters
Here are our picks for the 3 best knives for your EDC. We kept them small, handy, reliable and not costing you a fortune and a little more. Be sure to check them out and upgrade your gear.
Kershaw Cryo G10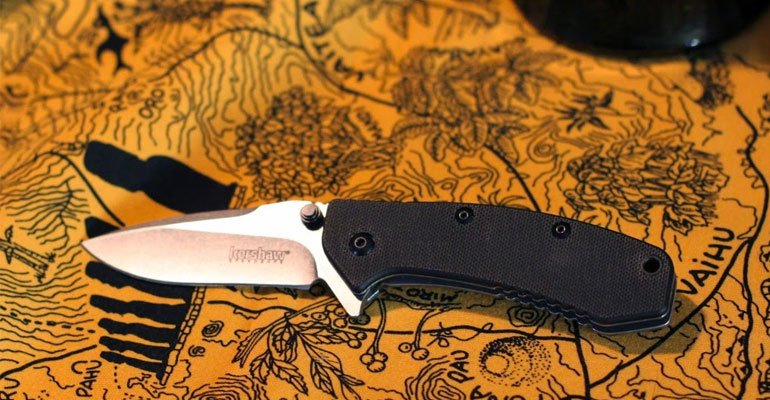 (source: kershaw.kaiusaltd.com)
The first pick is a 2.7" blade piece from Kershaw. It fits in the pocket very swiftlu as it's a foldable knife and offers great hadnle control thanks to a G10 grip. It can be yours for $26 right here so don't forget to check it out. 
SpyderCo Delica 4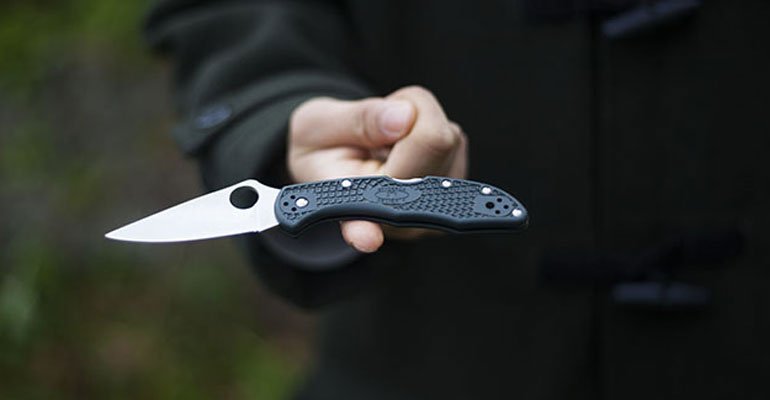 (source: spyderco.com)
One addition from SpyderCo that fits in your pocket and packs a punch. It has a 2.8" VG-10 blade shaped for slicing. It has a lightweight, bi-directional nylon handle that offers great grip for tasts which require force. Check the SpyderCo Delica 4 and grab yours today.
Victorinox Pioneer X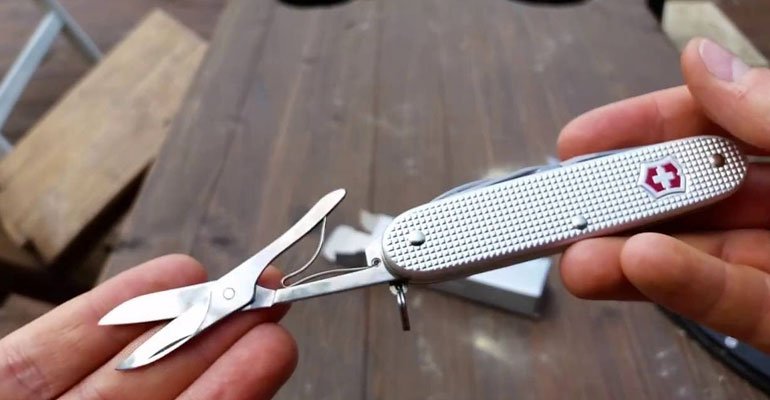 (source: victorinox.com)
The Pionner X is a staple, that covers as many bases as possible. Scissors, bottle opener, screwdrivers and the standard high quality super sharp stainless steel blade. Grab your versatile Pioneer X and make it your EDC piece.
Do you fancy some more light reading? Then carry on with these articles