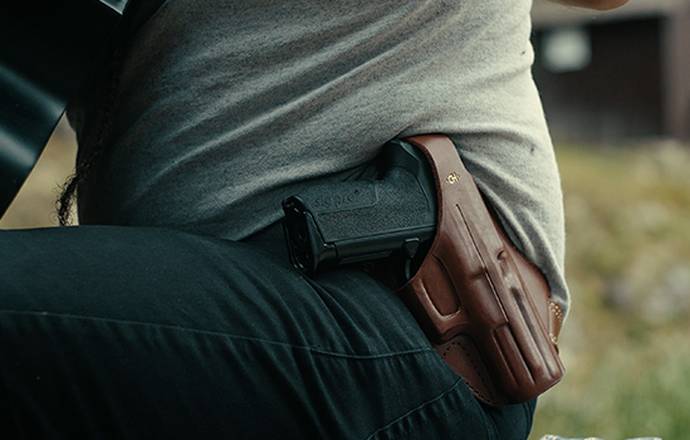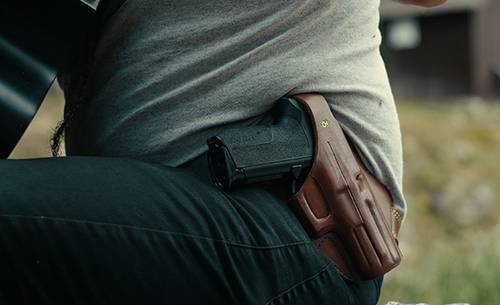 Cross draw carry was popularized mainly by the cowboys and gunslingers of the Old West. These guys spent hours on end on a horseback and they found drawing their six-shooters across the body more convenient. Moreover, it allowed them to carry large amounts of gear on their strong side. However, in today's rushed world, cross-draw holsters have faded in popularity significantly. While competition shooters complain that drawing the gun like this takes more time, the general public prefers the carry styles that offer higher and easier concealment. But that doesn't mean cross-draw holsters are dead. In this article, we'll look at what cross draw holsters are, what benefits they bring, and, most importantly, what the best cross draw holsters of 2021 are.
What is cross draw carry?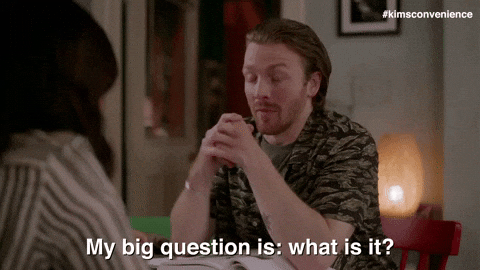 Just like our friend Scott W. Wagner explains, cross draw carry is "defined as wearing an angled belt holster on the weak side of the body with the gun butt canted forward". Just like mentioned above, this carry style originates in the Old West and the guns that were most frequently carried like this back then were single action revolvers. We'll now move to the present, but you can find more about the history of cross-draw holsters in Scott's article, which is available here.
The list of best cross draw holsters
Even though they come with some disadvantages (which will be discussed later on), cross draw holsters are still a very viable carry option for a number of purposes. They are probably the best choice for drivers or anyone with an office job. These holsters are also an excellent match for bigger guns such as many single action revolvers or full-size 1911s. And although they don't conceal as well as appendix or IWB holsters, cross draw holsters can also be used for everyday concealed carry.
Thanks to the two evenly spaced belt loops, this holster sits perfectly on the belt, offering great stability, which is exactly what such a big gun needs. It's also equipped with a thumb break strap, granting the holster high retention. The holster is molded on the exact replica of a full-size 1911, which results in a perfect, glove-like fit. The premium leather it's made of perfectly covers entire barrel and trigger guard. BTW, it's also the best cross draw holster for driving.

This leather cross-draw holster comes with a number of perks which any Old West or modern day cowboy would appreciate. The 3 belt slots allow for two carry and cant positions and it works great for both the cross draw and strong side carry. The holster is made of premium Italian cow-hide and it's molded directly on the replica of your single action revolver, which grants it a perfect fit. The holster is equipped with steel-reinforced thumb break, which significantly increases its retention.

This is the best cross draw CCW holster you'll every carry. It's a pancake holster with a very low and slim profile, which makes it super easy to conceal. The holster is thermo-molded on the exact replica of your pistol. Thus, if you pair the holster up with a carry gun as tiny as the SIG P365 or S&W M&P Shield, no one will ever notice it. The holster also comes with a reinforced thumb break strap, granting it perfect retention. BTW, the holster can also be used as a great strong side concealed carry holster.

Cross draw vs strong side carry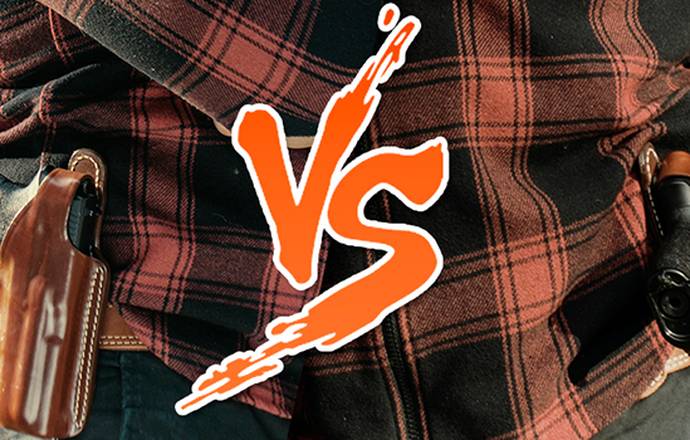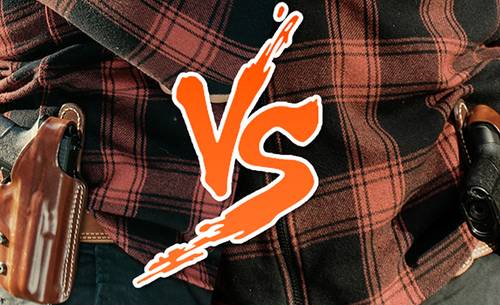 In the more recent past, cross draw was a popular way of carrying a self-defense handgun. However, crossdraw holsters have fallen out of fashion, mainly because they are harder to conceal and drawing takes more time, especially when compared with strong side holsters. Thus, many gun owners who had carried cross draw switched to carrying on their strong side.
While cross-draw holsters are almost exclusively carried outside of one's pants (IWB cross draw holsters are a rarity), strong side holsters are carried both IWB and OWB style. The holsters carried on one's dominant side offer quicker access to the firearm and they also conceal better. On the other hand, cross-draw holsters work great with large pistol and revolvers and they are a popular choice for hunters, drivers and cowboys. Moreover, if you've suffered a shoulder injury, drawing from your weak side will significantly reduce the pain.
Pros and cons of cross-draw holsters
Despite the drop in their popularity, cross draw holsters are still worth trying. They still have got a lot to offer to each and every shooter, although there are also some problems you'll have to overcome if you decide to go for cross body draw. But let's start with the positives. The main pros of cross draw holsters are these:
They are an excellent choice for drivers - they are very comfortable and drawing takes less time than searching for your gun in the glove comparment or the console ... unfortunately, lefties won't be able to make most out of this drawing technique when behind the wheel (if you're interested in other wats to conceal carry in the car, clik here)
Perfect solution for anyone with an office job, or anyone who spends hours on in a sedentary position
Cross draw carry is ideal for people with any dominant hand shoulder injury
If you've ever carried a shoulder holster, you'll get used to cross draw holsters very fast
This draw style is a good solution for walking, especially if you let your arms sway naturally forth and back
Last but not least, crossdraw holsters are a great pair with bigger pistols and revolvers (such as full size 1911s, Taurus Raging Hunter, Single Action revolvers, and many more)
When it comes to the disadvantages of cross draw holsters, the most significant are these:
Cross body draw takes a bit longer than strong side draw
Cross draw holsters are quite difficult to conceal (if you'd like to see better concealed carry options, read this article)
Without previous experience, cross draw carry requires some practice (but this can be said about any other style if you're new to it)
This type of draw is not ideal when you're ducked
Conclusion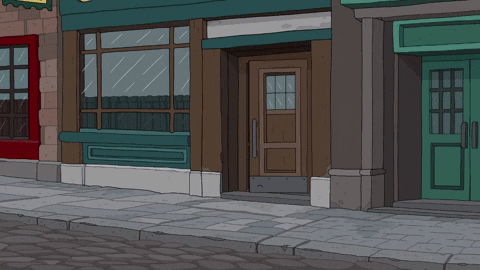 Although the draw is slightly slower and concealment a bit more difficult, there are still many reasons why cross draw holsters are worth a shot. Whether you'd like to carry like the most (in)famous Old West gunslingers, or your job requires you spend hours on end driving or sitting, cross-draw holsters might be your best choice. So, if you'd like to give cross draw carry a try, give our list of the best cross draw holsters of 2021 one more look and pick your new custom made cross draw leather holster here. I'm sure you won't regret it.
Do you fancy some more light reading? Then carry on with these articles