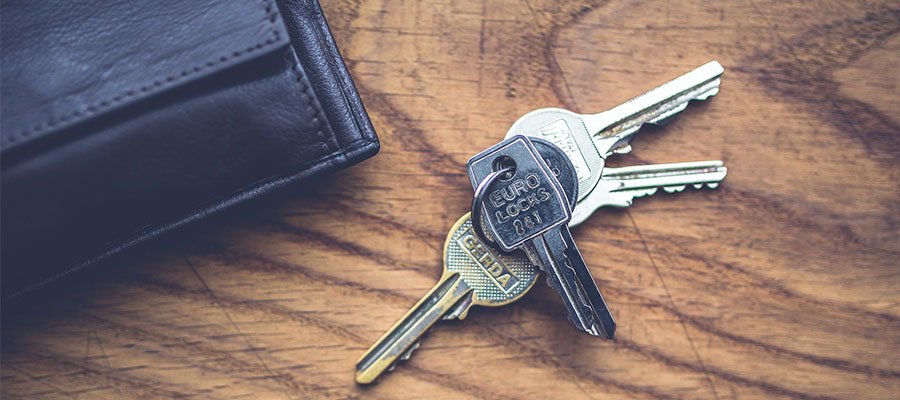 Why is every day carry important? You are defined by what you carry with you each day. To put it in other words - you can't use what you don't have at you when the situation calls for an action. So, you may ask, what is the best EDC knife? What is the best EDC wallet? Or what is the best EDC holster? This article will help you out so let's find out.
Everyday Carry - The Basics
What are the basics of every day carry? To be hones, useful items that you consistently carry and rely on them in situations ranging from complete rutine to potentially dangerous situations. Some of the most common EDC items are knives, firearms, holsters, flashlights, multitools, wallets, smartphones, watches, key rings, notebooks and pens. No, you don't have to carry all of them at once, you just have to find a balance between what you can afford to leave at home and what you can't.
There are several types of EDC methods. They depend on how many items you want to carry at you that day. If you can fit your Glock 43 in your tuckable IWB holster, your keys, wallet, knife and phone in your pockets you don't need any other bags or concealed carry bags or simply put - storage. If you however need more tools, multitools etc. you can choose from a variety of storage such as concealment bags, fanny packs or concealment briefcases. You can pack all your stuff in your pockets if you are going for a walk to the city, you can pack all you need in your concealment bags if you feel like there is a need for more tools  and if you feel like going for a hike, you can pack all the EDC items in your backpack and set for the sunset.
While deciding to set up your new EDC setup you have to take 3 important things into consideration.
What kind of threats will you be facing
How can you upgrade what you've alreay got
Regular EDC setup control
EDC -Threat Assesment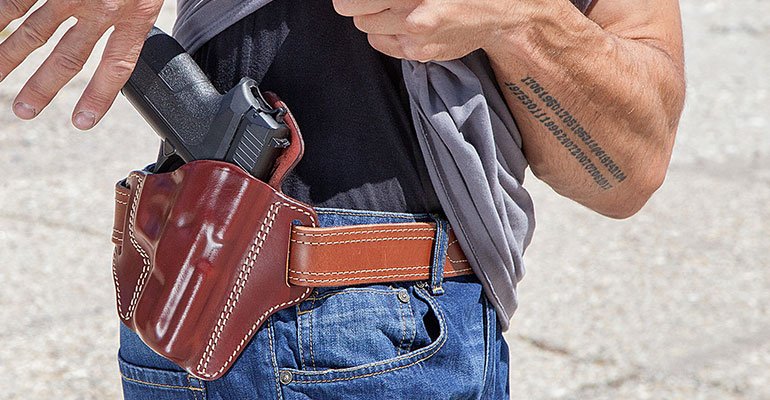 Asses the problems you may have to face and the tools you may need in your everyday routine. If you are a person that does not take notes, you don't need a notebook. If you don't receive packages regularily you also don't have to carry a knife. You have to tailor your EDC kit to your liking. Plus the important thing is threat identification. That means if the areas you generally visit pose no threats you can easily cut out most of the solutions to dangerous situations and or tools that can save your life or the lives of others in a bad situation. On the other hand, if you live in or visit dangerous areas you might consider adding more self-defense items to your everyday carry setup apart from your holster.
Make a realistic assesment based on a simple formula: What kind of situations can you get into + what is the probability of those situations happening + what can be the potential impact on you. This will help you determine the needed gear. 
EDC - Constant Upgrading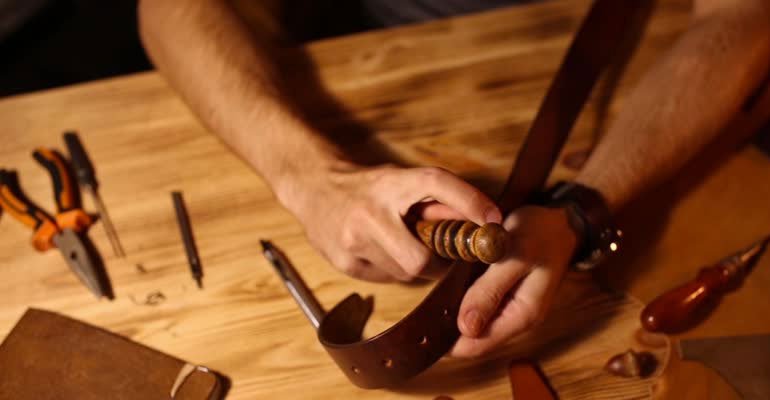 Most of people carry something in their pockets all the time. It can be something useless like litter, chewing gum etc. or something more sophisticated, and by sophisticated we mean a pocket holster. It's alwaus up to you what you choose to carry everyday but remember one thing - you can always upgrade what you carry. 
For example, if you carry keys in your pocket you might want to consider a keychain. Why? Because it's more practical and you won't spend time searching your pocket if your keys hang safely from your belt. Do you have a knife and / or a bottle opener in your pocket? Combine them. There are several multi-tool options that can even serve as a screwdriver and many more. Also, you can always downgrade. Downgrade in the sense that if you carry too much and it's not usefull at all just get rid of it. Some old tools you carry around in your pocket or bag? Time to let go. Remember that effectivnes is the key.
EDC - Evaluation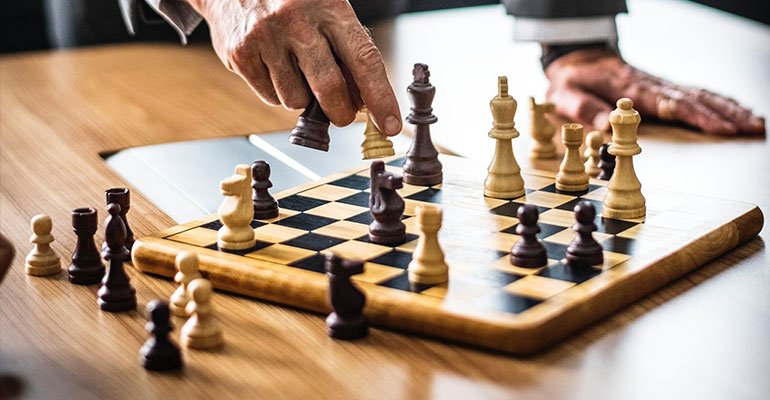 Your EDC setup will eventually become a routine thing for you. Which is not always good if you just simply start to rely on it too much. You circumstances and needs change and so should your everyday carry setup. Sometimes your kit may be too large and sometimes too small. Evaluate the size of it before you set your foot outside your home. Periodically review your EDC setup. Each and every item must be relevant to your needs. If life gives you lemons just pack a lemon juicer in your EDC and adapt. Adapt and overcome as they say. Face each challenge prepared.
The Best Everyday Carry Holsters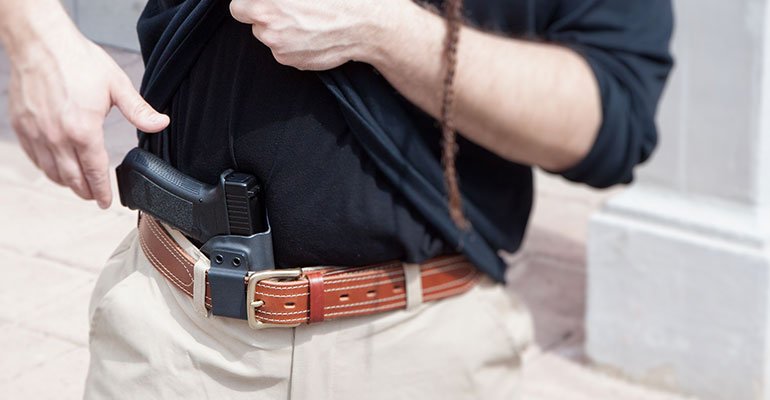 The basis of your EDC kit should always consist of on important thing - your personal self-defense firearm and a reliable holsters. And you may ask what is the best EDC holster? The answer will be a dad joke - a holster you can carry every day, son. But if we break that down it's kinda easy. It must have the following features: safe retention, easy draw and re-holstering and a minimal gun print. These features combined ensure a perfect holster in several carry styles. You personal preferrence is one thing, but a thing you must consider while choosing an EDC holster is also it's adaptability. Lets say that a cross draw holster and a strong side carry holster will hold your firearm safe but will be applied to their fullest extent in two different scenarios.
OWB Everyday Carry Holsters
Outside the waistband holsters are a staple of the gun world and also a staple of EDC. A pancake, or a strong side draw holster will suit you best if you plan on staying on foot most of the time and have a chance to conceal them with a garment. Not ideal for driving or carrying in sunny days. 
Our Leather open top pancake hoslter w. sweat guard is a perfect choice for your EDC if you are looking for a slim and easily concealable pancake holster with a sweat guard, then this holster is the right choice for you. This open top pancake rides closely to the body and offers concealability and comfort thanks to an added sweat guard. The Italian leather is double-stitched and the edges of the holster are treated to be soft. The holster is designed to be carried in a strong-side OWB position 4 o'clock as it is slightly canted for the sake of a smoother draw and easier reholstering. The holster comes with a 5 Year warranty.

IWB Everyday Carry Holsters
Inside the waistband holsters are a great choice for your EDC if you need better concealment nad less visibility. IWB holsters prove great in the summer, as you don't need extra layering and they allow the best element of surprise for your enemies. Wether you prefer appendix iwb draw or strong side iwb draw you'll find these holsters very useful.
Our IWB suede leather holster is a great choice for you if you are looking for an ultra-thin and skin-friendly holster that allows a superfast and a super silent draw. The leather gun holster is made of suede leather. It is designed for the inside the waistband strong side carry with a polymer clip. It features a closed muzzle design, with entire barrel covered. Its effective and simple design enables quick and easy draw and re-holstering. The holster can be easily removed without undressing the belt. It is available in right or left-handed modification.

Everyday Carry Cross Draw Holsters
Cross draw holsters are the best choice if you spend a lot of time sitting, either in the office or in you car. The carry style proved a perfect option for drawing as the hoslter won't get in the way of the safety belt. Cross draw is also a popular sub-section of outside the waistband carry so if you prefer this carry style it's a great EDC addition.
Our Cross draw leather gun holster is a customer-proven leather cross draw option that will hold the gun without any problems even during a long drive or period of sitting. This belt holster is designed for the OWB cross-draw carry. It features two belt slots, which allow closer ride of the handgun and canted carry for comfortable carry. It is available in right and left-handed design and in black and brown color.

Everyday Carry Shoulder Holsters
Shoulder holsters are another staple of the gun world. They can do something that belt holsters can - stay off the belt and not be a burden  to carry. Just your handgun sit under your shoulder and draw with ease.
Our Shoulder holster system with mag pouch can be used 4 different ways. As a shoulder holster, without the harness on the belt (4 o'clock position), in S.O.B or cross draw positions. So you are packing all of this in one. The horizontal shoulder holster contains a holster unit with a thumb break, cross-shoulder harness and double magazine pouch (double speed loader for revolvers). The holster without the harness can be used as a regular belt holster with two cant positions. The shoulder holster is thermo molded for the perfect holster fit. It features a retention screw to adjust to the safety fit of the handgun. The holster is particularly formed to fit comfortably against the body, whether carried on the belt or shoulder. This holster can be worn in 4 different positions, including horizontal as the shoulder holster, on the side as a belt holster, as a cross draw holster or in SOB carry position.