The Story of CZ Holsters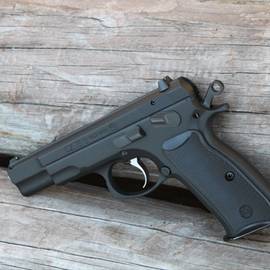 The Czech armoury (CZ), probably one of the most successful European firearm producer based in the Czech republic, offers to its customers quality products and more than 75 years of experience in the production of various firearms. The company has sales agencies in more than 100 countries worldwide, however the most important is its presence in the USA. CZ-USA is located in Kansas City, Kansas and it's the US-based subsidiary of the Czech Armoury.
In 1997 a permanent presence of the Czech Armoury in the United States was established as a CZ-USA. ČZUB and CZ-USA continue to expand the small arms market worldwide, with police, military, defensive, sporting and recreational firearms. Nowadays The ČZUB factory employs more than 1800 engineers, craftsmen and business personnel, what making from this company one of the largest firearms producers in the world.
The production of the CZ is over 260.000 per year, but the production still increases. The company would like to increase the production in over 500.000 manufactured firearms per year.
Select your CZ model