Our latest S&W M&P9 Shield review made it clear why this micro compact pistol by Smith & Wesson ranks among the best 9mm carry guns. But we also suggested that the 9mm Shield can reach its full potential only once you match it with a well-fitting S&W M&P Shield holster. And that's exactly what I'm here for today. I'll show you what the best M&P Shield 9mm holsters are. Let's start.
Best ways to carry S&W M&P Shield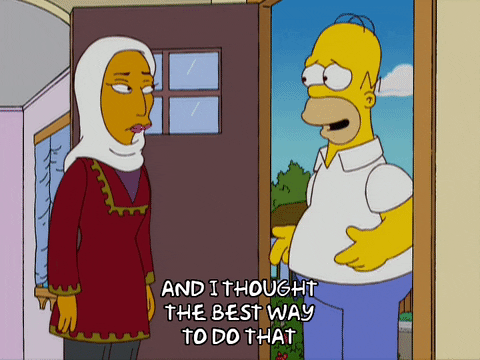 Although the pistol was originally designed for Military and Police purposes (hence the M&P in its name), it has quickly become a popular pistol even among the general public. And with the CCW laws becoming stricter and stricter with each year, it's probably best to carry the pistol in an M&P Shield concealed carry holster.
However, if you live in a state where open carry is not a problem, a well made M&P Shield OWB, shoulder, cross-draw, or even an M&P Shield SOB holster could be a great choice as well. The pistol is small, which means it can be concealed well even in holsters that aren't meant for CCW carry.
And if you decide to carry your Shield as a secondary or back-up firearm, then you might as well have a look at M&P shield ankle holsters.
So, now that the best carry styles are off the table, let's have a quick look at a couple of great S&W M&P Shield 9mm holsters. All of the leather holsters for M&P Shield that you can find on our list are hand made, custom built on a replica of your Shield, which means they'll deliver a unique feel and perfect, glove-like fit. And even though we're focusing on the 9mm version of the M&P Shield, all of these holsters will fit even the .40 S&W version!
Best Concealed carry holsters for M&P Shield




This pistol simply is designed for concealed carry. So, let's start with having a look at the best IWB holsters for M&P Shield, some of which can also be carried as M&P Shield appendix holsters.
The best S&W M&P9 Shield upgrades
Before we continue with the best M&P Shield 9mm open carry holsters, let's take a quick look at how to upgrade your Shield. The following M&P Shield aftermarket accessories are some of the best ones you can come across:
OLIGHT BALDR PRO for M&P Shield9 - This tactical light and laser combo for your M&P Shield is virtually the best one you can come across. I mean, 1350 Lumens, that's something, right? You can get this M&P Shield tac light here.
ARMALASER M&P Shield 9mm RED LASER - If you don't need a tac light and you can do just with a laser sight, then you should consider getting this S&W M&P Shield red laser by ArmaLaser.
S&W M&P Shield 9mm RED DOT PLATFORM - Do you want to make your M&P an optics-ready pistol? With this red dot sight platform by Outerimpact, you sure can.
Open carry holsters for M&P Shield 9mm




Just like mentioned before, the M&P Shield is a very compact pistol, which means it can be easily concealed even in what would be normally considered an open carry holster. So, be my guest and feel free to get yourself one of the following S&W M&P Shield open carry holsters.
CONCLUSIOn - the best holster for S&W M&P Shield 9mm
So, this was our list of the best leather holsters for the S&W M&P9 Shield. If you're looking for a great concealed carry holster, then any of the first 3 on the list will allow you to get the max out of your Shield's potential. On the other hand, if you're looking for an open carry M&P Shield holster, then pick any of the last 3 options.
And if our list doesn't include enough options, then feel free to pick from the rest of our Smith & Wesson M&P Shield 9mm holsters, available here. Happy carrying!