Fan Walther Favorite Holsters
The Story of Walther Holsters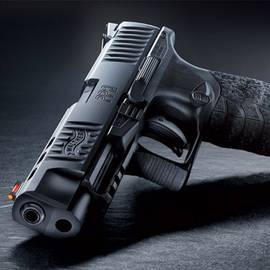 The Walther company has been a name immediately recognized by many firearm enthusiasts worldwide for almost 130 years. From the P1 model to the PPK, P38, PPQ and currently the CCP, the Walther is a leader in firearms that last a lifetime.
This company was founded by Carl Walther in Zella-Mehlis, in what was then Hesse but is today Thuringia in 1886. The Walther's first attempt was model 6 at a 9mm Luger ammunition. It used blowback rather than a locked breech and also proved unsuccessful, with only around 1,000 made. They began to make the popular police pistols or PP models in 1929. In 1931 it was followed by the first of the PPK's Police Pistol Detective Model. Both the PP and the PPK's were produced in .22 Long Rifle, .32 ACP calibers what is now the most common caliber, .380 ACP and a very small number in .25 ACP caliber. Its factory was destroyed by the World War II and Zella-Mehlis in Soviet-occupied East Germany, the Walther was reduced to just a collection of patents and designs. However Fritz Walther started manufacturing in Ulm, West Germany in 1953.
The company resumed production of the P38 and renamed the P1 in 1957 in order to equip the new West German Army. In December 1966 when Fritz Walther died, his son, Karl-Heinz, took over the company, that then concentrated on the sports sector and the introduction of new progressive technologies. The Walther was acquired in 1993 by the Umarex of Arnsberg, who continued to produce under the brand Walther in Ulm and Arnsberg, Germany.
Select your Walther model