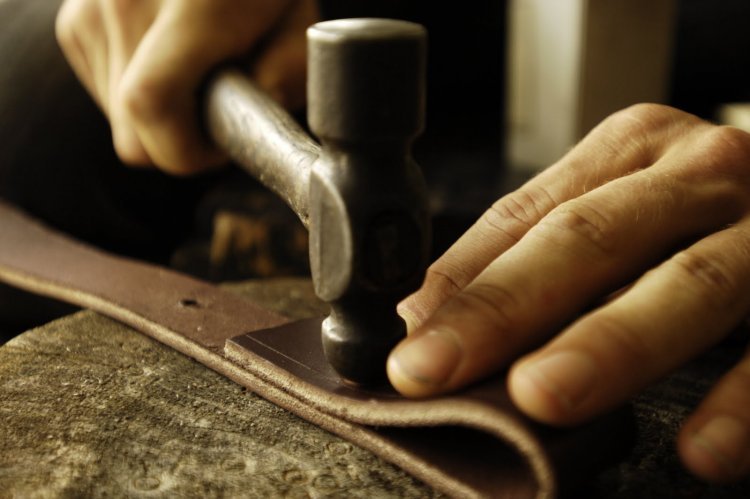 Selection of leather holsters in our offer are hand made using the traditional methods since 1989. Highest quality materials, which are verified for years, are used for gun holsters production. Each new model precedes a long development and testing, that is why products we carry can guarantee perfect fit, comfort, and functional design for everyday use.
Holsters are custom made for a specific weapon (e.g. Glock 43 or SIG Sauer P365) in number of different colors and wearing method (right / left handed). Unlike most manufacturers, most of our holsters are available for a wide range of gun models. This guarantees a high number of combinations of gun holster models / firearms / color. We have stocked over 1000 combinations of your favorite holsters in order to process the orders much faster.
Unfortunately, it is not possible to offer all combinations for immediate purchase. That's why part of orders have to be produced by a manufacturing process called "Custom Made Express", making custom made products according customers' specifications set in the shortest possible time. This is how we can guarantee that you will get a correctly designed, high quality product which fits your firearm perfectly. Precise manufacturing procedures and the number of quality controls take some time and cannot be speeded up if we want to maintain the quality of our products.
We try to stay in touch with all customer needs - that's why our inventory is still growing. New holsters designs for different new gun models are added regularly. Our holsters have been certified by SGS - ISO 9001:2000 or 9001:2008 certification of quality and every single one of them now comes with a Lifetime Warranty.
Interested? Then you can check out our custom made leather holsters here.
Do you fancy some more light reading? Then carry on with these articles