4 Most Annoying SIG P365XL Problems [And How To Solve Them]
4 Most Annoying SIG P365XL Problems [And How To Solve Them]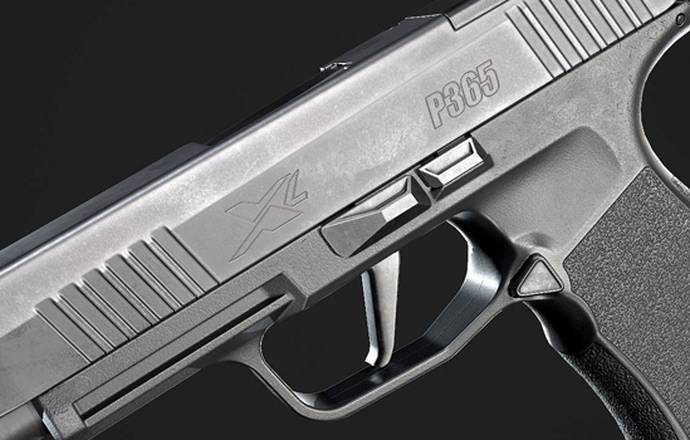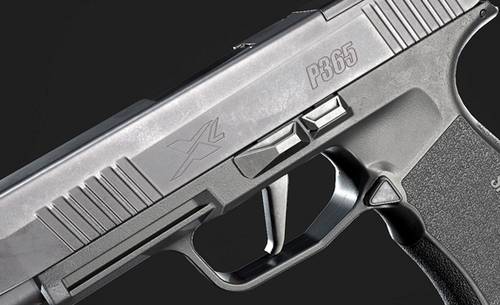 Source: www.blenderartists.com
There's hardly a shooter who hasn't heard about SIG Sauer's P365 family of pistols. Ever since its introduction, the standard P365 model has made it to every single list of best concealed carry pistols. It's not really surprising as the pistol boasts many great feature, most of which you can read about in our recent P365 review.
But even though the pistol seemed to be perfect, it had its problems and it actually met with some serious criticism. A huge disadvantage of the P365 was the fact that it wasn't really compatible with optics. And that's exactly why SIG Sauer gave birth to the pistol's "bigger brother" - the SIG P365XL.
Just like mentioned in our P365XL review, this optics-ready semi auto is a compromise between size, firepower, and utility. On top of that, it doesn't have the problems that the original P365 struggled with. However, just like anything else, even this model isn't flawless. Today, we'll look at the main problems of SIG P365XL and we'll also try to find the solutions.
Problem No.1 - SIG P365XL Pinky Extension Mag Issues

Source: www.sigtalk.com
The P365 XL comes with a 12+1 roun flush magazine, chambered for the 9x19mm. However, SIG Sauer also supplies pistol's users with a 12 round magazine with a pinky extention. And some of these mags raised a concern among P365XL users.
A couple months back (mid-2021), one user on Reddit started a thread debating this issue. "Recently purchased a P365XL Romeo Zero and also purchased (2) 12 rd pinky extension mags for the gun. When I received the mags and put them together, the magazine won't lock into the gun for some reason. My stock flush mags lock in place fine both fully loaded and empty but it seems these new mags have a defect (unless I put the extension on incorrectly but it only seems there is one way to install them?) Has anyone else had issues like this?"
Quite a number of people reacted to the concern and they helped the thread started realize he actually bought extended magazines for the standard P365 pistol: "These are magazines for the p365 (short grip), not the p365xl. You can convert them to xl mags by buying an xl base plate." So, it's safe to say that the P365XL extented magazines don't really come with any problem, you just have to make sure you're buying mags for the XL model, not the basic one.
Problem No.2 - SIG P365XL romeo zero issues

Source: www.all4shooters.com
The main feature that sets the XL model apart from the standard P365 is the natural compatibility with most optics devices. And most owners of the P365XL got the pistol with one objective in mind - to carry a solid CCW gun one can easily attach a red dot sight to.
SIG Sauer offers a package that includes the pistol as well as their most popular optics device - the ROMEOZero™ reflex dot sight. However, when our friend Kent from TheGunSnob (YouTube channel) finally received his P365XL + Romeo Zero combo, he couldn't get the sight to zero at all. The gun kept shooting a couple of inches lower than he'd like it to. Kent complains that the sight wasn't even factory zeroed, which is an understandable concern.
However, does it mean there's a reason to worry? Not really. Of course, it's nothing too pleasant, but in Kent's experience, one call to SIG should solve the problem. In a week's time, he received his SIG back and the pistol and sight have been performing just fine ever since.
So, if the same happens to you, don't get all panicky, dial SIG's customer service and let them take care of the rest. Yeah, and don't forget to watch Kent's video if you want to find out more about his SIG P365 XL Romeo Zero experience.
Problem No.3 - SIG P365Xl rear sight issues

Source: www.shooton.com
Just liked mentioned before, the P365XL is an optics-ready pistol. What does it mean? Well, first of all, it rids you of one tedious chore - finding the right red dot platform. Secondly, the pistol's slide is milled, which allows easy installment of pretty much any optics device.
However, if you decide to mount a red dot sight, you'll encounter one issue. Well, it's not really a problem per se, or at least it's nothing related to P365XL hardware. But if you decide to attach a red dot or reflex sight onto your SIG, you'll find out that "the rear iron sights are part of the plate that must be removed to install a red dot." This fact was emphasized in Gun University's SIG P365XL review, which you should definitely read if you want some hands-on experience before buying this stellar CCW handgun.
How to solve a seemingly insoluble issue? Well, Ryan from Gun University (the web's starter and a former special operations sniper) suggests that there are specific optics devices that feature built-in rear sights. And he specifically recommends using Shield RMSc. However, he adds that most other manufacturers do not have built in iron sights, which means that "if your red dot goes down, you could be missing back up sights if needed." (Gun University)
Problem No.4 - Finding the best SIG P365XL holster




Now nearly every single owner of the P365XL is more than satisfied with their pistol. This means that it's quite unlikely that you'll experience all of the problems suggested above. And it's even likely you won't encounter any of them at all (especially if you decide not to get a red dot sight). However, I'm quite positive you'll run into one serious problem - finding the right holster for your SIG.
This problam can be easily solved, though. The secret behind a solid P365XL holster is that it's custom made to meet all of the pistol's important specs. And all of P365XL these holsters are crafted just like that.
But how to choose the right one? Well, that depends. As the pistol is fairly small (just 6.6'' long and 1.1'' wide), it can be comfortably carried inside a P365XL IWB or appendix holster. If you live in a state with strict CCW laws, that's the sort of holster you should go for.
If you're allowed for open carry, then SIG P365XL OWB holsters are the obvious choice. Even though these holsters are carried outside the waistband, you can easily hide them under a jacket or coat and as the pistol is quite slim, noone will ever notice that you carry. I wouldn't advice shoulder holsters for the standard P365, but the XL model is a bit larger, which means it's quite a good match for any of these P365XL shoulder holsters.
And if you still can't decide which holster to pair up your SIG with, then check out our recent SIG P365XL holster guide, available here.
CONCLUSION - Should I buy the SIG P365XL?
Like it or not, you're simply gonna love the SIG P365XL if you buy one. Even though the pistol might pose some minor problems, its ups significantly outweigh its downs. The SIG Sauer P365XL is an extremely reliable handgun and besides all the features this model inherited from its predecessor, it's also optics-friendly.
On top of that, even though it's classified as a mid-sized handgun, its super easy to conceal, provided you get yourself a custom made SIG P365XL holster. So, if you're on the fence, don't be because this SIG is not going to let you down.
Do you fancy some more light reading? Then carry on with these articles
SIG Sauer P365 XL Review [2021]
Top 4 SIG P365 Red Dot Sights [2021]