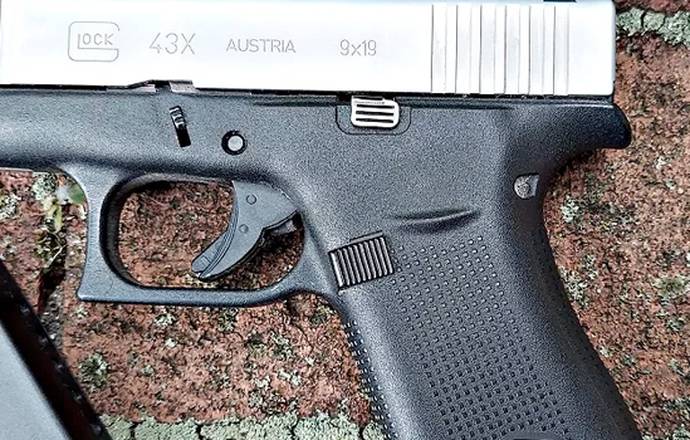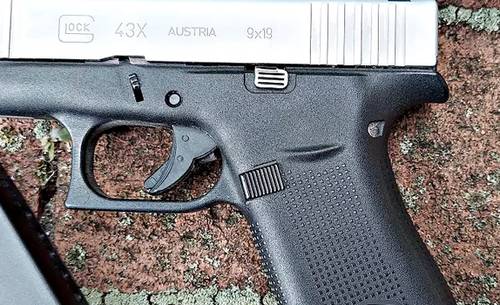 Source: LaptrinhX.com
When it comes to EDC pistols, it is hard not to mention the Glock 43x as it is one of the best concealed carry handguns currently on the market. Offering good capacity, Austrian quality and Glock reliability in one neat and tidy package. It is like a good working horse. It is not the prettiest thing to look at or the most comfortable pistol you can get, but you can be damn sure it will get the job done no matter what.
Every pistol owner should also own a holster. That is the bottom line. It does not matter if you intend to carry concealed or not, you will need one. And when you put so much money and time into buying and researching the pistol of your choice, why would you not give the same treatment to your holster. In order to get the most out of your Glock 43x, you simply need a custom made holster for it.
So without further ado, let's take a look at the best of the best Glock 43X holsters that you can get!
BTW, if you wanna learn as much about this handgun as you can, don't forget to check out our blogs on the most frequent Glock 43x problems and our side-by-side comparison of the Glock 43 and Glock 43x.
Glock 43x concealed carry holsters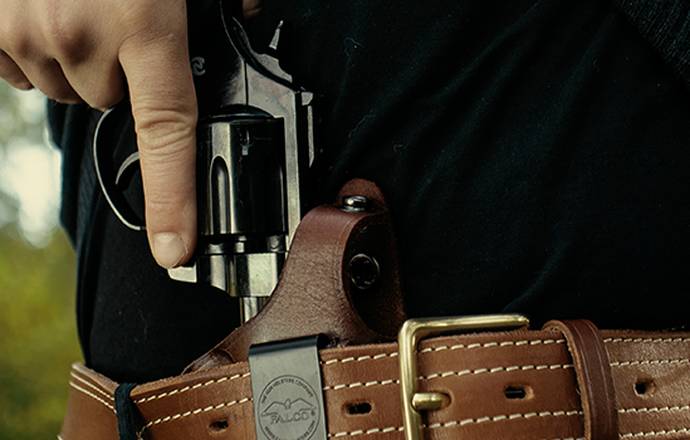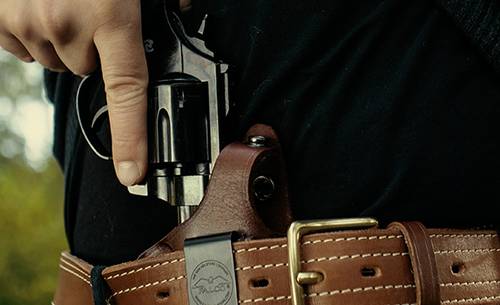 The Glock 43X is simply meant for concealed carry. And with gun and carry restrictions being as tight as ever before, the need to carry concealed is also at the all time high. For this purpose there is simply no better way than carrying your pistol in either a well-made Glock 43X IWB holster or a custom Glock 43X appendix holster. So, let's now take a look at a few examples of such holsters.
This Glock 43X IWB holster is an excellent choice for people who like to carry in the 3 or 4 o'clock position. Wet-molded on the exact replica of the pistol, it'll fit your Glock like a glove. To further ensure the durability and comfort, it's made of premium Italian leather and double stitched. The holster also features a tension screw, so you can change the draw resistance exactly to your liking. The holster's attachment is quick and convenient thanks the belt loops. If you're looking for a great Glock 43X CCW holster, you've just found it.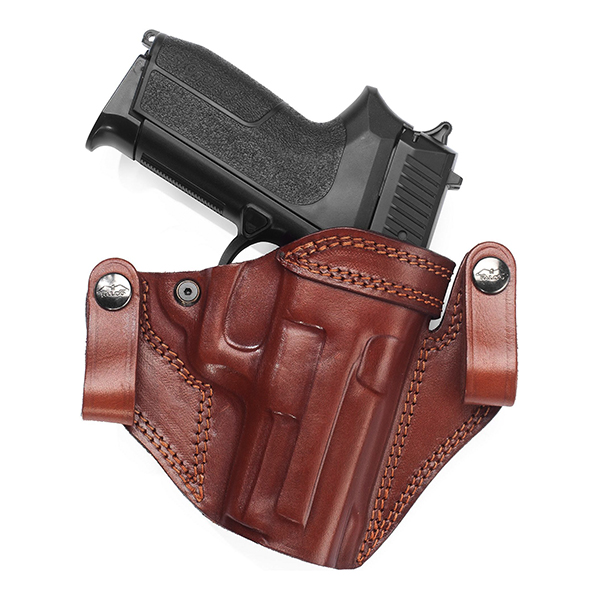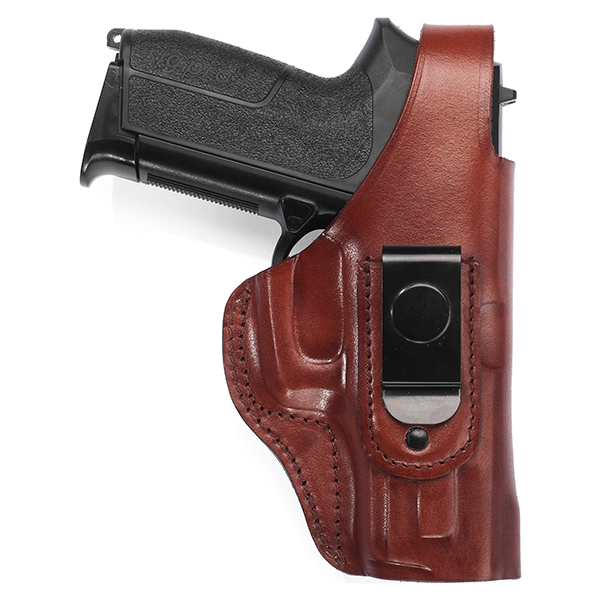 This Glock 43X appendix holster can also be used for strong side carry. Wet-molded on a Glock 43X replica, the holster ensures great fit and retention. As it's made of genuine Italian leather and double-stitched with high quality German threads, it's also very durable. The holster features a steel clip that makes its attachment very quick and convenient. This G43X appendix holster also features a thumb break to make sure that your pistol stays in place no matter what.
If you need a Glock 43X IWB holster with a mag pouch, then look no further. The integrated mag pouch ensures quick and easy access to your spare ammo. The holster further features a sweat guard, protecting both your skin and pistol from abrasion and moisture. The entire set is wet-molded on the exact replica of your Glock 43X and flush magazine, delivering a perfect, glove-like fit.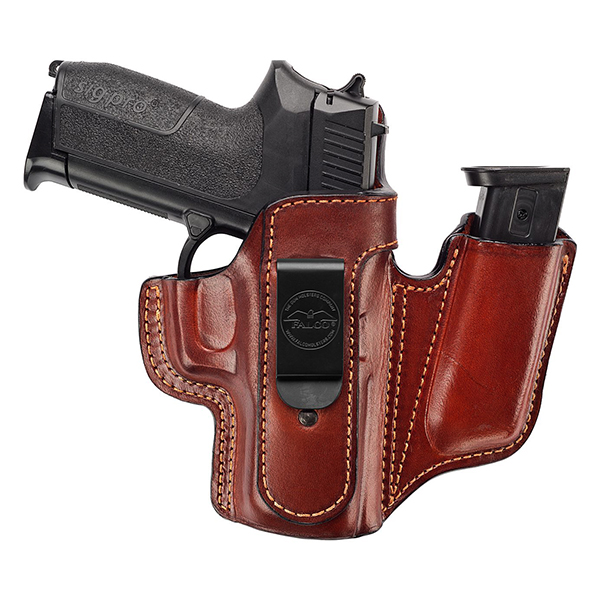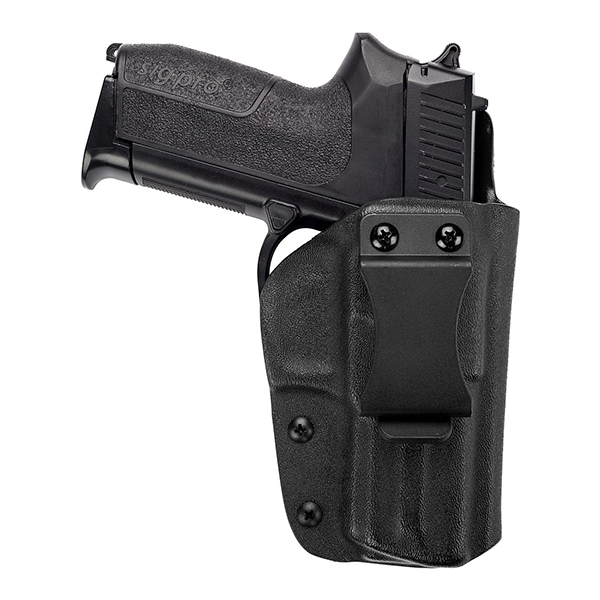 Simple, proven and effective. That is exactly what this Glock 43X IWB kydex holster is. And not only does it look good, it also comes with a plethora of amazing features. As it's made on a replica of your Glock, it delivers a great fit and retention. In addition to that, it features a steel clip, which means you can put it on and off without taking your belt off. The whole holster is made of durable 0.8" Kydex and it can be made for both right and left-handed shooters.
Glock 43X Outside the waistband holsters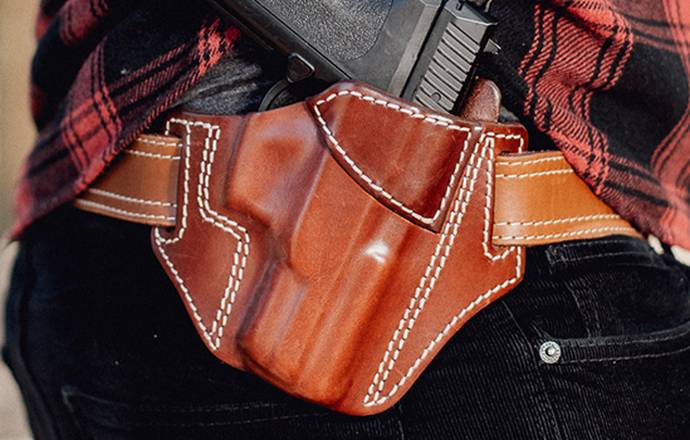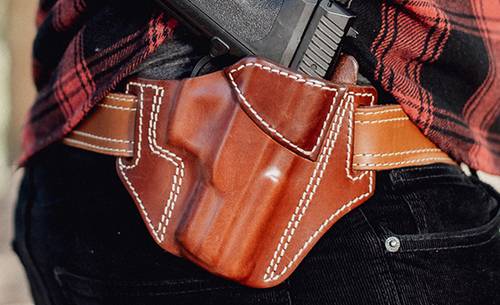 As the Glock 43X is a tiny handgun, it can be easily concealed even when carried outside the waistband. If your Glock 43X OWB holster comes with a low profile, all you have to do is put a shirt over it and no one will ever notice you're carrying the pistol. So if it's not too warm outside and you prefer open carry, then have a look at the following holster.
This is virtually the best Glock 43X OWB holster you can come across. The pancake design secures a slim profile, which results in super easy concealment. Its glove-like fit, a result of wet-molding techniques applied in production, secures great retention that's not always the case with open-top designs. This Glock 43X holster works best if carried in the 4 o'clock position. So, if you're into Glock 43X open carry, get this neat Glock 43X pancake holster, and start carrying with great fit and comfort.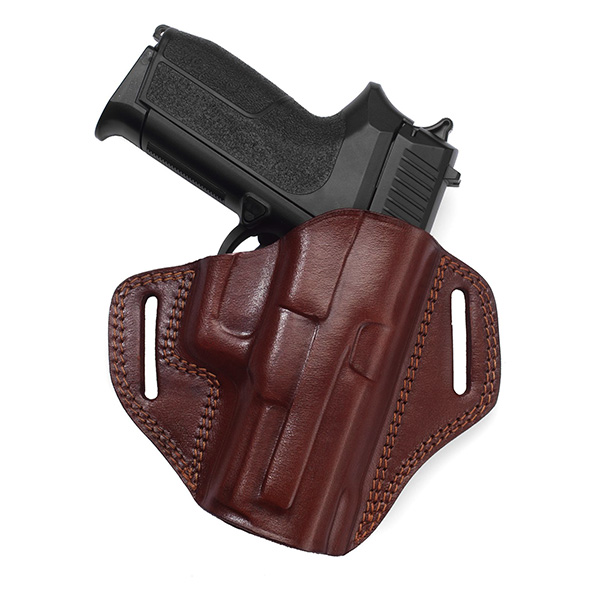 Glock 43X shoulder holsters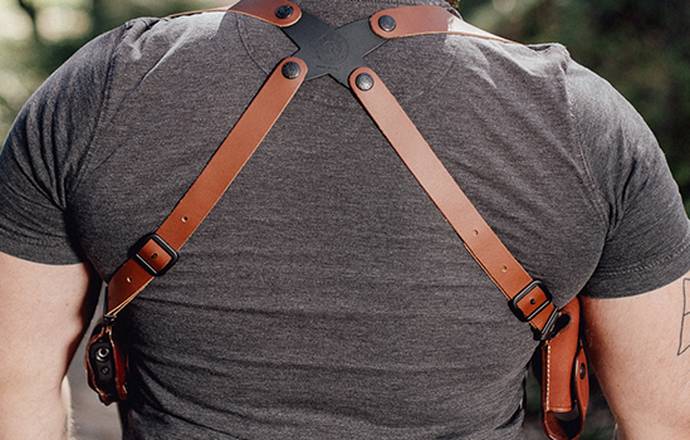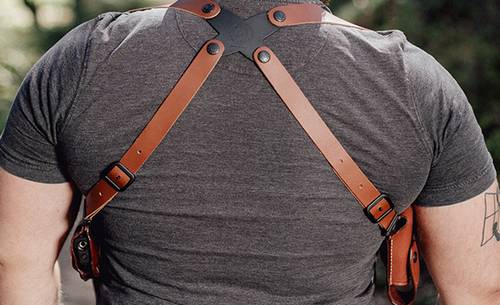 When it comes to sub compact pistols, I wouldn't really choose shoulder holsters as my main carry option. However, if your Glock 43X shoulder holster is custom made, that means crafted on the pistol's replica, I'd certainly carry my Glock in it every now and then, at least during the colder months. So, without further ado, let's have a look at the best Glock 43X shoulder holster.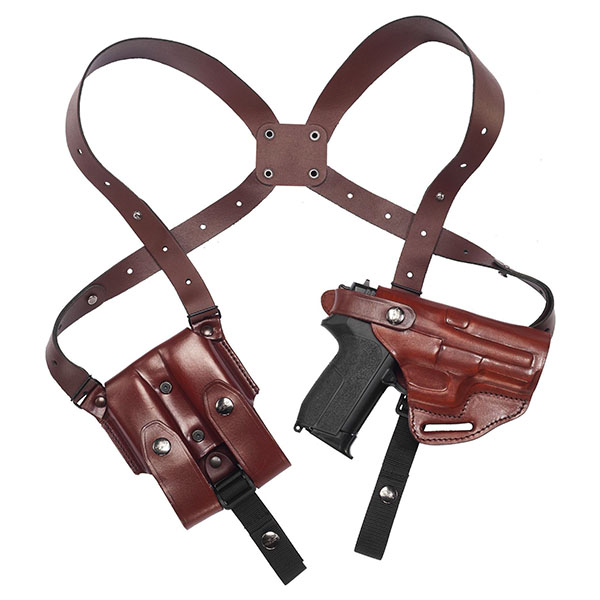 Looking for a classy G43X shoulder holster system? Then here it is! Made of premium Italian leather, it delivers high carry comfort + it looks incredibly good. The system also comes with a counterbalance mag pouch, which means you can carry loads of spare ammo. Moreover, the holster itself can be detached from the harness and utilized as a great Glock 43X belt holster. Now that's a real deal! The harness is adjustable up to the XL size, but even if you're a big guy, don't worry, it can be customized for your build.
How to upgrade Glock 43X?
It's no secret that probably no other gun brands come with more aftermarket possibilities than Glock. This is one of the reasons why Glock pistols are so popular. However, when it comes to selecting the best Glock 43X aftermarket accessories, one might get a headache. So, if you want to avoid that, just get one of these great Glock 43X upgrades:
STREAMLIGHT TLR-6 for Glock 43X - Decent power output, affordable price, two color variations, compact size. If you like tactical lights and lasers, then get this one. You won't regret it.
Glock 43X RED DOT ADAPTER - The fact your Glock 43X isn't an optics-ready pistol doesn't mean you can't attach a red dot sight to its slide. Well, you can't if you don't get this Glock 43X red dot platform. So you better get one.
CRIMSON TRACE LASERGUARD for Glock 43X - Are you a fan of pistol lasers, but you're not that skilled at gunsmithing? Don't worry, this Glock 43X green laser can be hooked directly to your glock's trigger guard.
Alternative Glock 43X carry methods
Due to its tiny dimensions, the Glock 43X is a great fit for virtually any carry style. If you like something more tactical, then get a Glock 43X drop-leg holster. If you decide to attach a light or laser to your pistol, then just have a look at these Glock 43X light holsters. And if you don't fancy belt loops, then you might as well want to have a look at a neat custom made Glock 43X paddle holster.
Conclusion - the best Glock 43X holster
The Glock 43X is a great carry gun, there's no doubt about it. And if you by any chance haven't got this gun, read our Glock 43X review and find out why you should make it your new go-to CCW option.
But a great carry gun deserve a great holster, right? So, if you want the best possible holster for your Glock, just have a look at these couple of tips again and pick one you like best. All of these Glock 43X holsters are custom made to fit your pistol like a glove, which means they also provide great retention.

Do you fancy some more light reading? Then carry on with these articles