Top 6 Taurus G2c Holsters To Buy In 2021
Top 6 Taurus G2c Holsters To Buy In 2021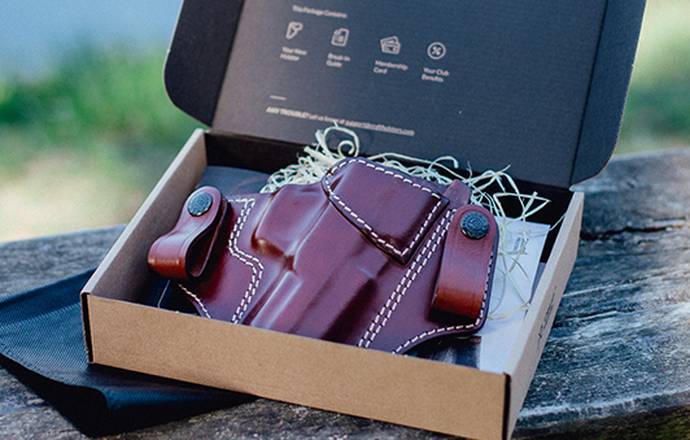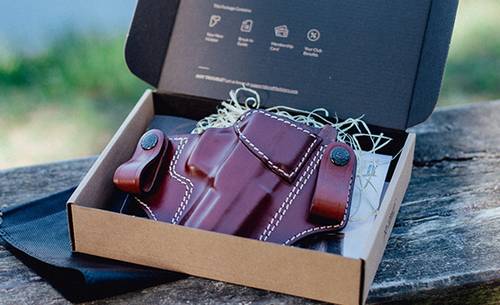 Is the Taurus G2c your go-to carry gun? Or are you're considering making this micro-compact wonder a part of your EDC? Then you've made the right decision. The pistol's tiny dimension, its incredible 12+1 round flush mag capacity, superb reliability and extremely affordable price are exactly what makes the G2c a great carry pistol. But however nicely all of that sounds, you certainly won't get the most out of the pistol's potential if you don't match it with a reliable and well-fitting Taurus G2c holster. And that's exactly why I'm here today, to give you a couple of tips on the best Taurus G2c concealed carry holsters to get in 2021.
BTW, if you still don't have your own Taurus G2c and you'd like to know why you should get one, then don't forget to read our Taurus G2C review. I'm sure you'll quickly realise what makes it the best budget-friendly CCW gun to get.
BEST taurus g2c holsters and carry styles
To enjoy all of the great features that the G2C model brings, you should pair it with a well-fitting Taurus G2c holster. Having issues finding one? Don't worry, I've got your back. At Craft Holsters, we offer a whole line of holsters crafted specifically for the Taurus G2C.
Our hand made Taurus G2C holsters deliver great fit, as they are built on the exact replica of your Taurus. All of them are made of premium Italian leather, which delivers a great feel and the quality of the leather speaks for itself. Our Taurus G2c leather holsters feature a low profile, offering super easy concealment.
Curious? So, then let's take a look at the best carry styles and holsters for your Taurus G2c.
Taurus g2c IWB holsters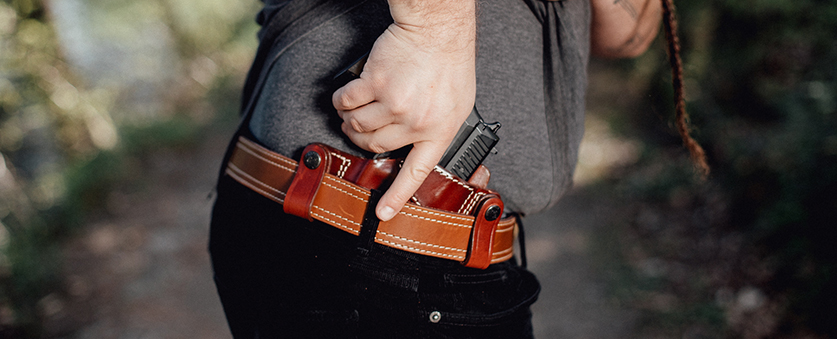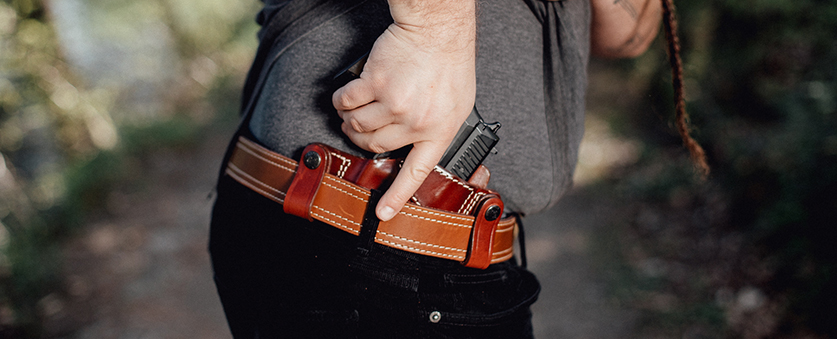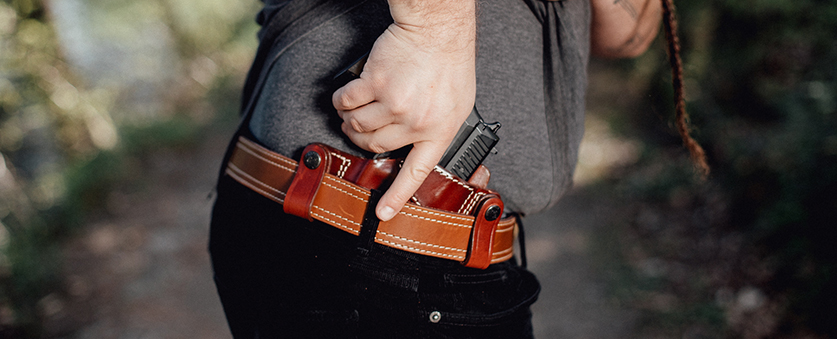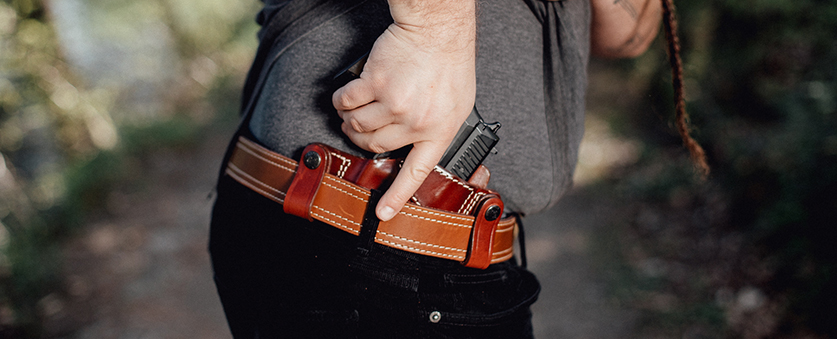 As Taurus G2C belongs to the category of small and light guns, the best option for everyday concealed carry of your Taurus G2C are definitely IWB holsters. These holsters are most often carried on one's dominant side (3 or 4 o'clock position), but they can be utilized for appendix carry (1 o'clock position) too. So, if you're looking for a great Taurus G2c concealed carry holster, the first 3 holsters on our list are your best options.
The best Taurus G2c upgrades
Before we move on to Taurus G2c open carry holsters, let's have a quick look at how to make this seemingly ideal carry gun even better. If that's something you're looking for, then you should definitely check out (at least) one of these Taurus G2c aftermarket accessories:
Taurus g2c OWB HOLSTERS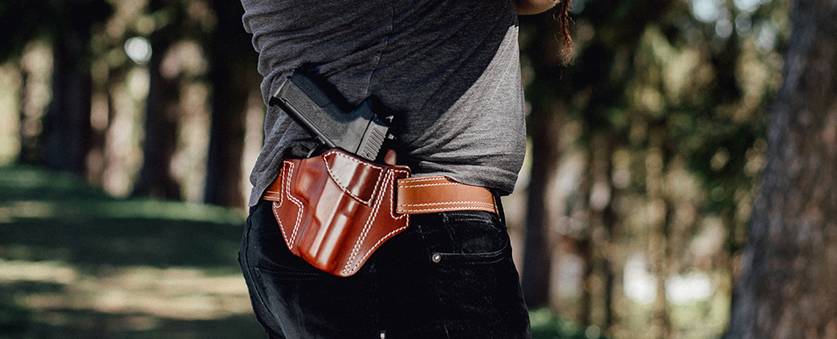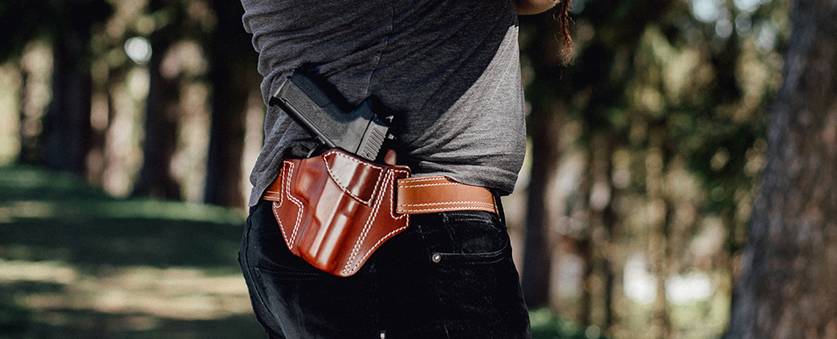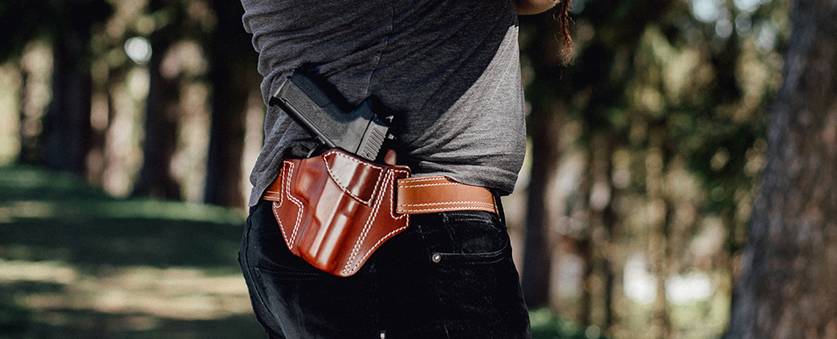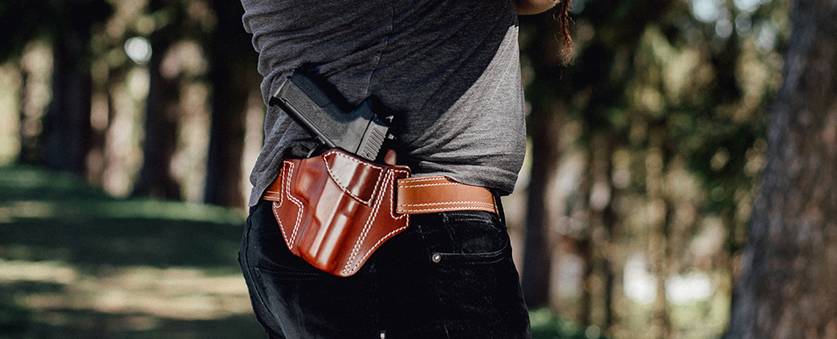 Outside the waistband holsters are not very suitable for concealed carry, although if you choose a low profile holster, in combination with the tiny dimensions the Taurus G2c boasts, they are still a viable CCW option. And here's one example of one such holster, that will let you experience ultimate concealed carry experience even if you prefer carrying your Taurus OWB style.
Taurus G2c cross-draw holsters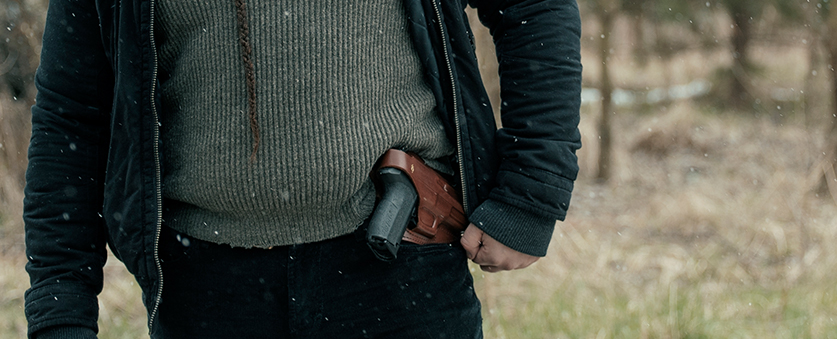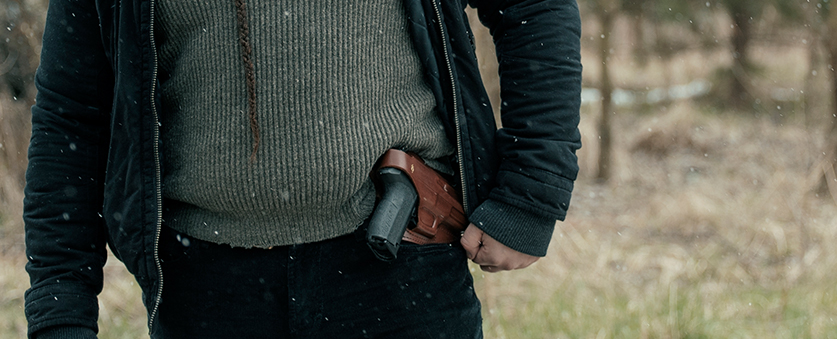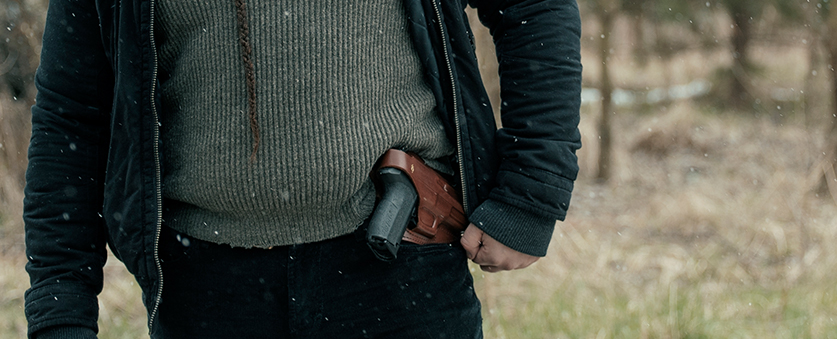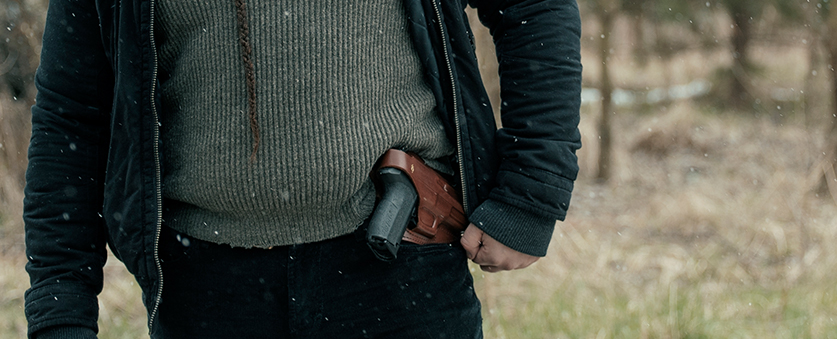 I know, I know, cross draws aren't that popular and they are often rightfully frowned upon. Those who have bigger guns (such as a full-size M1911) find it difficult to conceal them inside a cross-draw holster as a large portion of their gun ends up sticking out or right into their guts. However, your Taurus G2c is a tiny gun, which means you won't feel any discomfort when carrying it inside a well-made Taurus G2c crossdraw holster.
Taurus G2c shoulder holsters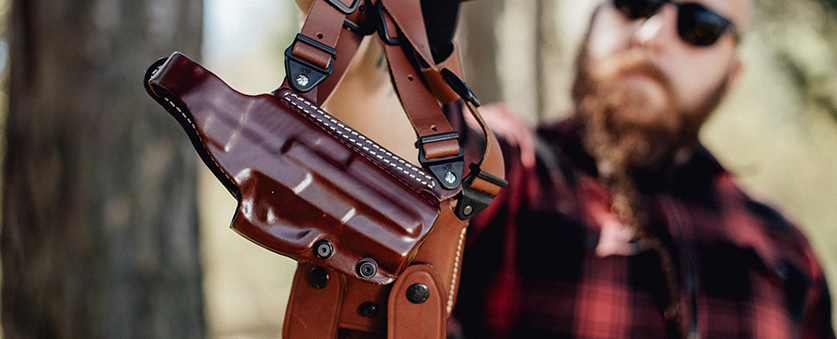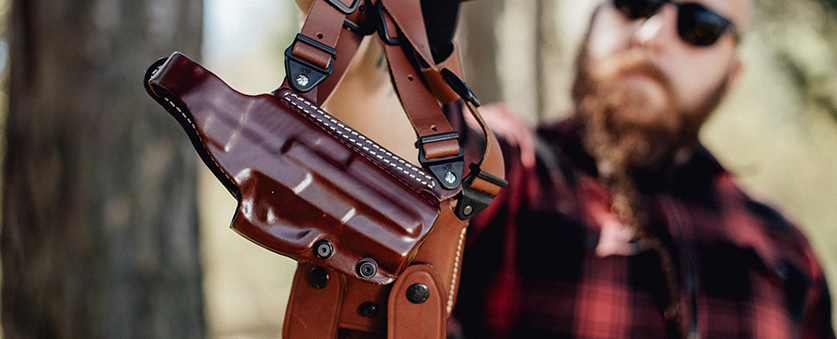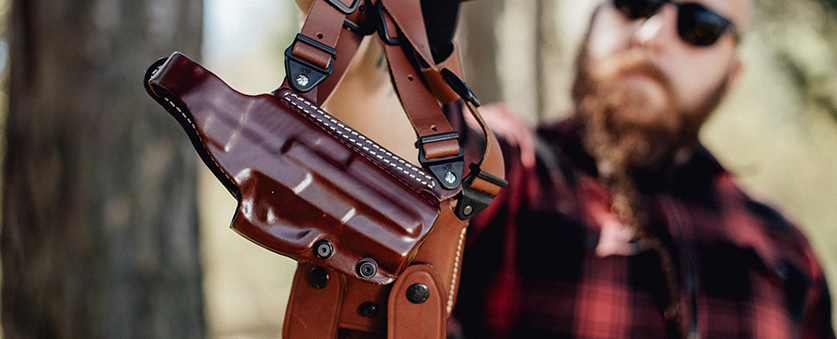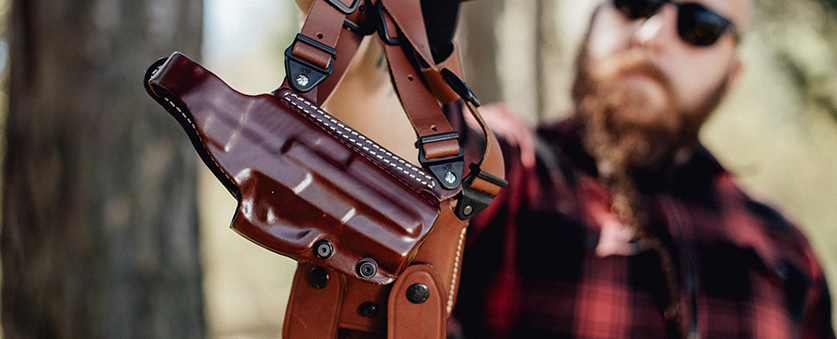 When it comes to shoulder holsters, they are not the best choice for such a small gun as Taurus G2C is. However, if the holster fits your Taurus like a glove (which the one below does!) you can use it for super easy concealment of your pistol, especially during winter time.
Some more Taurus G2c concealment options
As the Taurus G2c is a tiny pistol, it will conceal well in virtually any type of holster. Of course, the Taurus G2c leather holsters mentioned above are your best options, but if you prefer some other carry styles, there's still much more to pick from.
If you like hip carry and easy attachment, then have a look at these Taurus G2c paddle holsters. If you're by any chance work in Law Enforcement, then I'd advise you to get a Taurus G2c duty holster. For those looking for something more tactical, there's a range of Taurus G2c drop-leg holsters available. And if you decide to attach a light or laser to your pistol, then you should definitely get one of our Taurus G2c light holsters. And if you want to utilize the G2c as your backup gun, then these Taurus G2c ankle holsters are your best choice.
CONCLUSION - THE BEST TAURUS G2C HOLSTER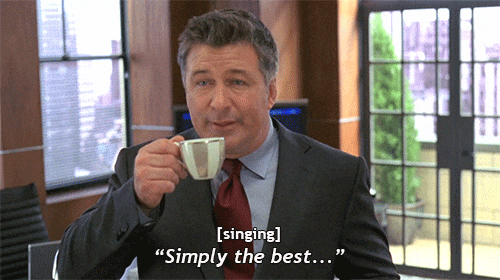 The more options, the more difficult it is to choose. Right? Although all of the Taurus G2c holsters on the list are a great choice, if you don't have time or funds to try them all out, then I strongly advise you to go with the #2 on our list - the Taurus G2c Clip Holster. This holster is an ideal option for everyday concealed carry of your Taurus. Not only does this Taurus G2c IWB holster deliver great carry comfort and high concealment, it's also quick to mount and it will fit your pistol like a glove.
And in case you'd prefer to have even more options to pick from, just take a look at the full offer of our Taurus G2C holsters. They all provide a fit like a glove and in combination with your Taurus G2C, they'll deliver the ultimate concealed carry experience. And I'm sure you'll find your favorite there, if you haven't already.

Do you fancy some more light reading? Then carry on with these articles