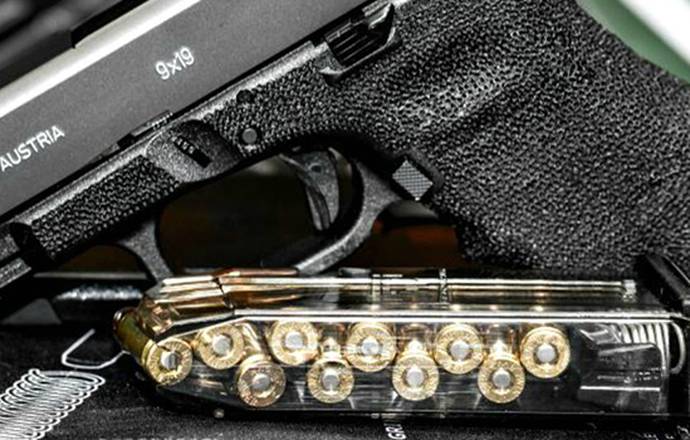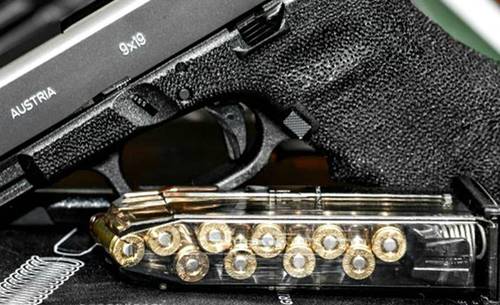 Source: www.blog.gunassociation.org
When considering buying a new gun, especially the one that would be ideal for everyday concealed carry. It's always useful to have as much information about the handgun as possible to be aware of all the main pros and cons of the gun, which helps you to make the right decision. When talking about the CCW gun, you will surely find our Glock 19 in the category of handguns ideal for concealed carry, the same as many other compact and lightweight pistols. To provide you with more complex information about the Glock 19, we created an G19 review article for you.
As you can find many other  Glock 19 reviews on the internet providing an unbiased opinion on this particular gun, in this brief article we put them together to make it a little easier for you, avoiding losing time by searching for all those reviews.
The best read before you buy Glock 19 reviews
This is a top 5 Glock 19 reviews list that we created based on the most unbiased opinions that can be found on the internet. In this article you can find a brief summary of each review and also links to the full review version to find out even more pros and cons of this gun. Some of the reviews also include advice on the best Glock 19 holster options or even Glock 19 aftermarket accessories. So let's take a deeper look at our top 5 G19 reviews.
#1 - Glock 19 Gen 5 Review (Most Popular Glock Model)




Source: YouTube.com/FirearmsOfAmerica
Even though the title of this article suggests you're gonna read a lot, let's kick things off with what is actually a must-watch Glock 19 review. And it's actually one of the most entertaining hands-on video reviews on the big old G19 you can stumble upon. The video was put together by our dear friend, Frank V. from Firearms of America, in which he takes you through all the interesting (and important) features of the Glock 19. Not only is he charming, Frank also offers insights you can hardly find in standard written reviews.
Frank's video will make you familiar not only with the main specs of the Glock 19 Gen 5 (such as size and weight, magazine capacity, caliber and material info), but he'll also show you what makes the G19 a slightly improved version of the other incredibly popular Glock pistol - the G17.
Frank will show you how this gun model reacts at the range as well as what can be expected of this particular gun. He'll also take you through the most popular Glock 19 carry styles and some more interesting information. So, if you want to find out as much about the Glock 19 as possible, you should start here.
PS - If you're a survivalist and you're looking for some amazing gear tips & survival tricks, don't forget to check out Ultimate Survival Gear channel, which is another great channel run by Frank from FoA.

#2 - Glock 19 Review: The Best All Around 9mm Today?

Source: Creative Commons
The second Glock 19 review that we would like to provide you with was released on 19fortyfive.com and its author is Richard Douglas, a long-time shooter, outdoor enthusiast, and technologist. He is the founder and editor of Scopes Field, and a columnist at The National Interest, Cheaper Than Dirt, Daily Caller, and other publications such as 1945 in which this review appears.
In this review, the author gives you an unbiased opinion on all of the main features and important aspects of the G19. He also brings insights on the spec making this gun model outstanding. At the end of his G19 review article Richard focuses on the reliability of this particular gun model. If you wish to know more, check the full review here.

#3 - The Glock 19 Concealed Carry Handgun Review

Source: NRA Women
The third Glock 19 review that we decided to mention in this article is the one created by and published on Online CHP, a website focusing mainly on the information concerning concealed carry. This particular review begins with a short introduction of the G19 model, including its historical background. Then it comes to the main specification of this gun model as well as the detailed design information.
If you're interested in the range experience review of the G19, you'll find it within this article and you'll also find out more about the Glock 19 customization and modification. To get a better overall view on this gun, you can read the whole review here.

#4 - [Review] Glock 19 Gen 5: 3500 Round Report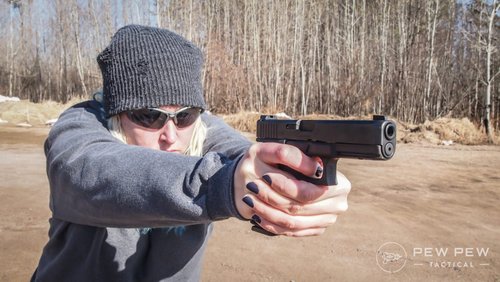 Source: PewPewTactical.com
Talking about most popular Glock 19 reviews, we can't forget to mention the (in)famous guys from Pewpew Tactical. Their Glock 19 review actually sheds a bit of light on the 5th generation of the Glock 19 (probably the most popular of all the iterations of this pistol released so far). The review starts with some background info on the history and introduction of the G19 and it also compares it to the previous Glock pistols. Right after that, the review shifts to the main specs of the Glock 19. But what makes this review worth your time is the included video review, the footage of which was taken directly on the range. And you can also find a written report of PewPew's 3.500 rounds torture test that they made their Glock 19 run through.
And if you are interested in more information about the Glock 19, the guys from Pewpew Tactical provide you with the recommendations on possible upgrade options such as lights or holsters fitting this gun. So, if you're interested in a very detailed inspection of one of the most popular polymer-framed pistols ever produced, I advise you to check out this review.

#5 - Best Glock Pistols of All-Time | Ranked by Ballistic Magazine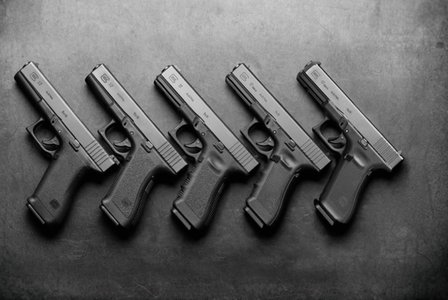 Source: The Firearm Blog
The last and a little bit different review on our list is the one created by Fred Mastison from Ballistic Magazine. And if you ever wondered what the best Glock pistols are and how well does the model 19 fares against some other popular Glock models, it's a review you definitely must give a read.
The review compares 5 different Glock models - the G17, G18, G19, G26, and G43. And despite the fact that the bit covering the Glock 19 is rather short, this article still deserves your attention as it offers lots of useful information about multiple models at once.
Are you eager on finding out how well the Glock 19 does compared to some other popular pistols produced by the Austrian behemoth? Then do not hasitate to take a deeper look at the whole review here.

CONCLUSION - SHOULD I GET MY OWN GLOCK 19?
As unbiased as all the opinions and insights in the Glock 19 reviews on our list might be, you're the best person to decide if this almighty pistol is the right choice for you. However, if we were to answer the question solely based on the reviews mentioned above, it seems liek the Glock 19 really is one of the best pistols ever produced. Despite the ultimate simplicy of its design, the G19 is still an extremely reliable handgun, which can be further upgraded by tons of aftermarket accessories, which most of the models by the Austrian producer are best known for.
Of course, nothing is perfect, and the same applies to this pistol. If you're interested in finding out what are the potential G19 problems you might encounter, you can do so here. Also, if you'd love to have a look at our own impressions with this pistol, here's our latest Glock 19 review.
All in all, it's safe to say that the Glock 19 is worth the money. So, go ahead, get yourself this excellent striker-fired gun and see if it lives up to your expectations. And if you decide to make it your EDC handgun, don't forget to take the last important step - get yourself a custom made Glock 19 holster.
DON'T LEAVE YET - YOU MAY FIND THESE ARTICLES READWORTHY
THE BEST GLOCK 19 HOLSTERS TO BUY IN 2021
TOP 5 LIGHTS AND LASERS FOR GLOCK 19
TOP 3 KIMBER MICRO 9 LIGHTS AND LASERS