Fan Jericho Favorite Holsters
The Story of Jericho Holsters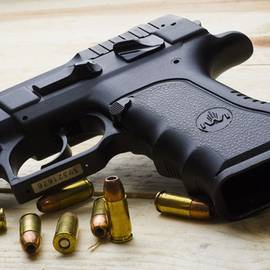 The story of "Jericho pistols" started in 1993, when the Military Industries Ltd. began production of weapons in Israel under the British Mandate in Palestine, when the Jewish underground at the time resorted to producing illegal weapons. In the late 1950's, Jericho started collaboration with the Israel Defense that resulted in a development of the new and innovative firearm brands including GALIL, UZI, X95, NEGEV, TAVOR and JERICHO pistols.
The Jericho guns are combat-proven under extreme environmental conditions to provide unrivaled reliability. The Jericho product range and accessories have been in use by the Israel Defense Forces (IDF) for decades because of the technological innovation and outstanding performance of the weapons. All weapons are designed and tested by the IDF. In 2012, Jericho developed the first civilian commercial rifle called the "Tavor" that was introduced in the United States in 2013. In 2015, the legendary Galil ACE pistols and rifles, UZI Pro & Jericho pistols were brought to the American civilian market.
The Jericho Team is still working on innovations and optimizations of new and already existing firearms reflecting the ongoing threat of global terrorism. The Jericho weapons are popularly used by militaries worldwide including Colombia, Chile, Nigeria, India, Peru, Thailand, Vietnam, Ukraine, Mexico, Portugal and many others.
Select your Jericho model