"What advantages has the person who will not listen over the one who cannot hear?" - Joyce Rachelle
You've got your gun to shoot it, right? The feeling you've got when firing it on range is so satisfactory. And the sound it makes, a music to your ears, isn't it? However, it's also quite dangerous, especially if you don't protect your ears. And that's exactly why I've put this article together. I'll show you the best ear protection options currently available. So, if you don't want to go deaf while firing your gun, read on.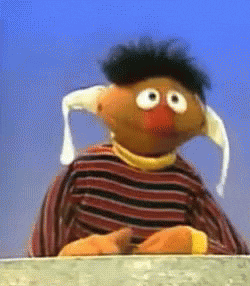 4 BEST ELECTRONIC EAR MUFFS OF 2020
Let's kick our list off with probably the most professional ear muffs out there. After all, there's a reason why their name features the word "pro" twice. Pro Ears is a well-known company especially that develops military grade hearing protection aids. If you get their Pro Tac Slim Gold muffs, you'll also get the following:
Alright, you'll have to pay some serious money, but your hearing is worth it. These ear muffs will give you almost unmatchable noise reduction of 28 dB. Moreover, you can change the sound quality and shut-off for each ear. They also come with 3.5mm input jacks, so you can hook up your phone and music devices too. So, if you get yours on Amazon now, not only will you look pro, but you can also shoot in the rhythm of your favorite songs.
Our next recommendation was designed by Howard Leight by Honeywell, probably the most frequently recommended ear protection brand for shooters. And it's probably the only set that won't come short when compared to the Pro Ears I've just introduced to you. Why? The answer is simple: supreme noise cancellation. But it will do more than just that for you.
Just like the Pro Ears, you'll be able to connect there to an audio source, let's say, an MP3 player. They are ideal pretty much for anything - indoor shooting, covered ranged, and any extremely loud shooting environments. It's a set with so many positive reviews on Amazon that you can't pretty much go wrong if you get a pair yourself.
These ear muffs were developed by Walker's, one of the giants in the field of ear protection devices. The company is well-known for their line of Razor slims. This company is also known as a prime competitor of Howard Leight whose best ear muffs you've seen above. So, let's have at what these slim ear muffs have to offer:
If you want to get ear muffs that not only protect your ears, but also look super cool and perform even better, this is your pick. So what are you waiting for? Get yours now on Amazon.
This is the second hearing protection by Howard Leight by Honeywell that has made it onto our list. Impact Sport ear muffs will grant you ultimate ear safety and protection. Any noise over 82 dB will be blocked, so you don't have to be worried about your hearing even with bigger and louder guns. Here's what you'll get if you get a pair of these.
Howard Leight Impact Sport are a favorite of many experienced shooters. Apart from the "standard" features, these muffs come with an AUX jack for external devices. Some object to the lack of comfort, but a set of Noisefighters Gel Pads will do the trick. If you want a range proven pair of ear muffs, then this is your go-to pick.
NEVER RUN OUT OF BATTERIES!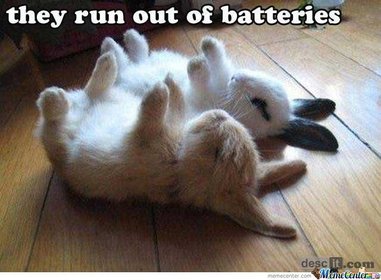 The batteries you need As these 4 ear muffs are electronic devices, you'll need to feed them with a couple of batteries. All 4 pairs come packed with the required number of them, however, it's never a bad idea to stack up on batteries. After all, when this corona stuff is over, you won't want to leave the range … like, never. So, get an extra pair of batteries, or even more.
AAA Batteries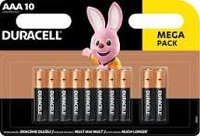 CR123A Batteries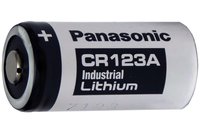 Benefits and drawbacks of electronic ear muffs
Well, it's safe to say that the pros definitely outweigh the cons. Simple argument that they'll prevent you from going deaf wouldn't be enough, though. So let's have a look at what are the main advantages and disadvantages of this type of ear protection.
Pros:
They filter a lot of loud noise
Conversation and subtle noises are, on the other hand, amplified
They are pretty comfortable
They might seem big in the pictures, but in fact they are quite compact and small
You can hook them up with phones and other devices
Stereo sound
There's a huge variety of them
Cons:
I'm not gonna lie, your wallet's gonna feel them too
Batteries don't live forever
Watch out for water!
Some aren't that comfortable
These are not, but some other are quite heavy and bulky
BEST PASSIVE PROTECTION OPTIONS FOR YOUR EARS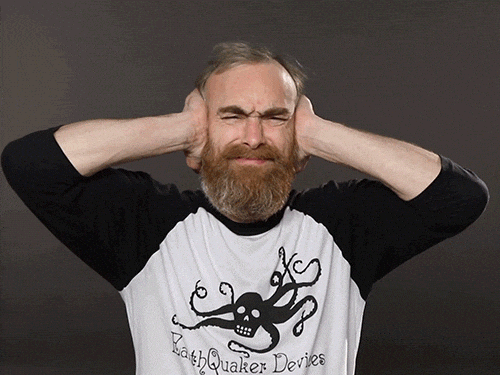 Alright, I realise not all of you are fans of electronics, which is why I have a couple of alternatives for your. I'm gonna show you so-called passive ear protection. Compared to the electronic options, the benefits they offer aren't that many, but they are cheaper and they are put on usually much quicker, so the convenience of use is there.
Benefits and drawbacks of passive ear protection
Anything that helps protect your hearing is beneficial. This statement would be more than enough, but you must have known that even before you started reading this guide. However, nothing is ideal and so are (or aren't) even these passive ear muffs. Anyway, there are more arguments for than against them. Have a quick look and see for yourself … or shall I say, hear?
Pros:
Easily and conveniently put on and off
High comfort level
You can pair them with earplugs
They won't cost you as much
They'll fit you (well, if they fit my large head, they must fit you too)
They aren't as prone to damage as electronic ones
Cons:
Again, some models are quite bulky and heavy
Mind your haircut
Should be paired with earplugs for more noise reduction
Due to their size, they may snag or bump in less open spaces
Not the most comfy option in humid and hot environments
PROTECT YOURSELF WITH OUR FAVORITE EAR MUFFS
So this was the list of my favorite ear muffs, both electronic and passive. I know it's hard to select the best one, as every single one of them has a lot to offer. Don't worry, though. You won't go wrong with any of them. But if you're undecided, go with my personal favorite that has made it to the top of our list - Pro Ears Pro Tac Slim Gold. It's true your wallet will feel their presence a lot, but so will your ears. And, after all, isn't that why you're here? Safety, of any kind, means everything when it comes to guns. Also, don't forget to grab an extra set of batteries - CR123A Batteries. So, now that you are in no threat of going deaf as an adder, go to your favorite range (God I hope they'll all reopen soon!) and have fun :).
BONUS READING - HOW LOUD IS LOUD?
Well, we all are different in a way. This applies to many areas of life - likes & dislikes, hobbies, dreams, career goals, values, and so on. So it is with our perception of noise. It's hard to say how loud is loud, which is why in this very brief bit I've got two interesting charts for you.
In this first one you can see an overview of, let's say, loudness from a scientific point of view. You know that loudness is measured in units called decibels. I've also mentioned this measure with each and every pair of muffs above. So, let's have a look at how loud loudness can actually get.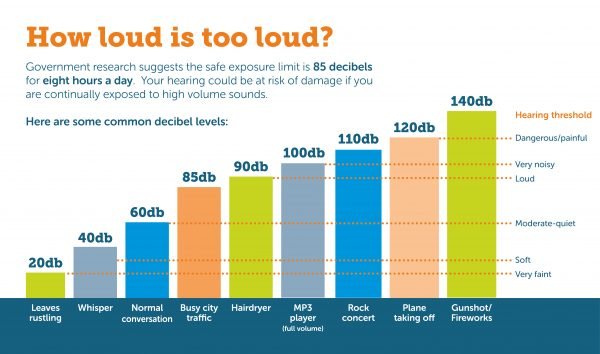 So, you can clearly see that it's important to protect your hearing when firing guns, as they've made it to the top of the chart. Noise-wise there are really few things that are louder than firing a gun. But I'm sure you'd known that even before glancing at the chart.
What's more interesting is how loud a particular gun is. So take a quick look at the second chart that features various types of guns, from the smallest to largest. Also notice how much difference a suppressor on your gun makes.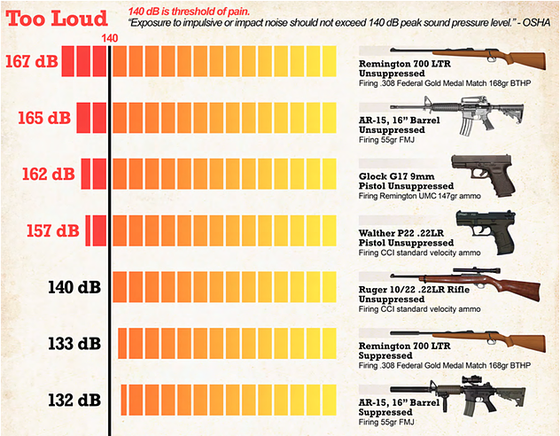 So, guys, that's all for today. See and, hopefully, hear you again!