Fan Bul Armory Favorite Holsters
The Story of Bul Armory Holsters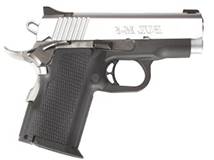 Bul Armory is a renowned handgun manufacturer known for their commitment to excellence and innovative designs. Founded in 1990, the company is based in Israel and has established itself as a leading player in the firearms industry.
One of Bul Armory's most popular handgun models is the Bul SAS II. This high-performance semi-automatic pistol offers exceptional accuracy, reliability, and ergonomics. It has gained a reputation for its outstanding trigger quality and smooth shooting experience. The Bul M-5 series is also widely recognized, featuring a versatile range of pistols suitable for competition shooting and personal defense.
For more information about Bul Armory, you can visit their
official website
. Their website provides comprehensive details about their product lineup, specifications, and company background.
Select your Bul Armory model