Fan Astra Favorite Holsters
The Story of Astra Holsters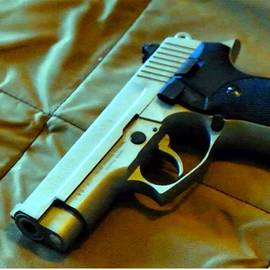 Astra is the brand name of Esperanza y Unceta (later on Unceta&Co) firm, Spanish gun manufacturer, established in the Eibar in 1908. Nowadays, the company is called Astra-Unceta S.A.Astra was producing pistol models only from the 20s for nearly 40 years. Successful models were the Model 300, the Model 900 and Model 902 that were adopted by several armies including European countries and Chinese.
Astra One of the most popular and legendary models is Astra Model 400, which was exported all over the world and used in service life of dozens of armies. And Astra became one of the largest and most successful European gun manufacturers at that time. From 1959, Astra started production of revolvers, with "Cadix" revolver model. It was the first model of successful Astra revolvers series. From WWII until the late 1990s, Astra produced millions of the handguns for professional and civilian use. In 1977, founder of the company Augusto Unceta was killed by the Basque terrorist organization (ETA), which strongly influenced Astra philosophy ("keep the freedom spirit and fight against terrorism").
New Astra manufacturing facility was built in Sion, Switzerland lately, where production of air-cooled rifle AR15 started. Today, as before, the Astra's philosophy remains the same, give a perfect tool to any shooter that will help to protect his own life as well as others and can rely on the firearm on 100%.
Select your Astra model