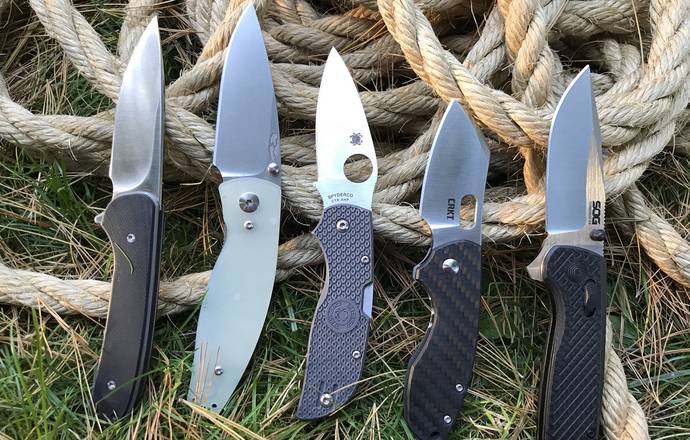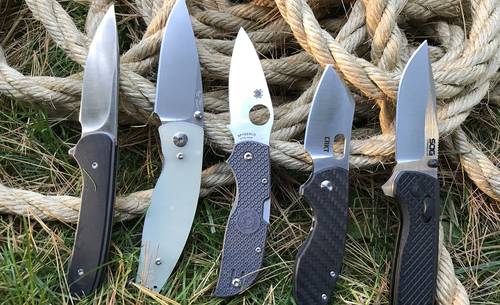 Source: www.gearjunkie.com
INTRODUCTION
"A wise doctor does not mutter incantations over a sore that needs the knife." - Sophocles
Are you just thinking about putting together your first EDC set? Or are you thinking about how to make your existing one even better? Or perhaps just looking for a great pocket knife that you could carry around every day? Do you just want to find out more about EDC knives? Well, if you've answered any of these questions positively, then you're in the right place. Today I'll show you our list of top 6 EDC knives out there and tell you a bit about them. First thing you need to know, all of them are sharper than my jokes :).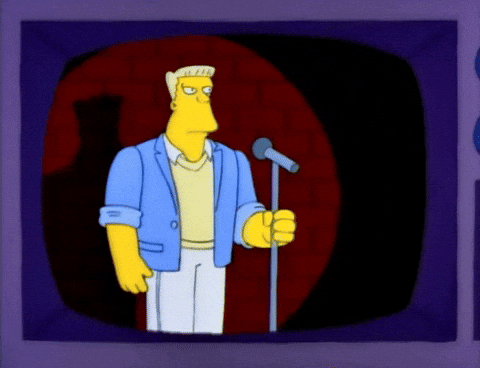 Let's Cut Through 2020 with our Top 6 EDC knives
#1 - ZERO TOLERANCE EDC KNIFE
Zero Tolerance 0452CF; Pocket Knife with 4.1" Dual-Finished S35VN Steel Blade
The first EDC knife on our list was developed by Kai USA, a company based in Tualatin, Oregon. It might be the biggest and heaviest of all EDC knives on our list, but it's undeniably the fastest one. It's also a knife advised by many hunters, wilderness guides, survival experts, first responders, soldiers and law-enforcement officers, but it's ideal also for everyday situations.
Zero Tolerance comes with a neatly looking dual blade finish that's non-reflective and its blade is ultra thick, measuring only 0.15''. As I've said, it's a bit bigger than the other knives, so it takes some practice to master it, but once you get past that stage, this knife will become an EDC tool everyone will envy you. If you don't mind spending a bit more for superb quality, then get Zero Tolerance on Amazon now.
Features & Benefits
Overall Length - 9.27''
Weight - 4.6 oz.
Blade - CPM-S35VN steel
Handle - Polymer and titanium
Special feature - Ultrafast deployment
Pros
Partially made of titanium
As sharp as it gets
Cons
Price tag
Not that compact
Prices accurate at time of writing
#2 - BENCHMADE 940 EDC KNIFE
Benchmade - 940-1 Knife, Reverse Tanto Blade
This EDC knife was designed by Benchmade, an American brand popular also among law-enforcement and military. This folding knife is considered a quintessential EDC tool. If you get one, you'll get a combination of simplicity and unmatched functionality. It will be your friend in pretty much any situation.
The knife comes with an axis locking mechanism, so you'll be safe when using it. You'll also find opening it smooth and closing it will become a piece of cake. It's a bit more expensive, but safety comes first and this really is one of your safest options. If you're looking for a perfect knife addition to your EDC set, then you should get your Benchmade 940 on Amazon now.
Features & Benefits
Overall Length - 7.87''
Weight - 2.90 oz.
Blade - CPM-S30V Reverse Tanto
Handle - 6061-T6 Aluminum
Special feature - unmatched functionality
Pros
Very light
Very neat design
Cons
Could have been a bit cheaper
Other colors a bit more expensive
Prices accurate at time of writing
#3 - Spyderco Paramilitary EDC knife
Spyderco para Military 2 Signature Folding Knife with 3.42" CPM S30V Steel Blade and Durable G-10 Handle
The third everyday carry knife on our list was introduced by Spyderco, another popular knife and knife sharpeners company. Paramilitary 2 is without a doubt their most famous everyday carry knife. You'll find using it extremely easy, especially thanks to its versatility delivered by the 4-position pocket clip.
The G-10 handle will give you a secure and confident grip. It's the biggest knife on our list, but G-10 is one of the lightest materials, so the handle's weight compensates for it. If you're looking for something versatile, then this EDC knife by Spyderco is your perfect cutting tool. Get one on Amazon now before they sell out.
Features & Benefits
Overall Length - 8.28''
Weight - 3.75 oz.
Blade - Clip Point CPM-S30V
Handle - G-10
Special feature - extremely versatile
Pros
Extreme versatility
Lightweight handle
Cons
A bit too long
Less durable than heavier materials
Prices accurate at time of writing
#4 - Benchmade Bugout EDC Knife
Benchmade - Bugout 535 EDC Manual Open Folding Knife
Benchmade is the only brand that appears on our list twice. Why? Personally, I like that their EDC knives are so light. Just try looking for a lighter knife than this one, I dare you. This knife is a masterpiece - the design, ergonomics, sharpness - everything comes in one neatly looking package.
Thanks to the slim profile and almost no weight, you'll be able to take it with you no matter where you go. You'll also find it useful during any activity, shall it be hiking, camping, backpacking, or just everyday use. If you want to become a modern outdoor adventurer, this knife is a must have and I suggest you to get one on Amazon now.
Features & Benefits
Overall Length - 7.46''
Weight - 1.85 oz.
Blade - CPM-S30V Drop Point
Handle - Polymer
Special feature - light as a feather
Pros
Ultra lightweight
Quite affordable
Cons
Prone to damage
Could use a more durable handle material
Prices accurate at time of writing
#5 - Kershaw Leek EDC knife
Kershaw Leek Pocket Knife, 3 inch Blade
Number 5 on our list was designed by Kershaw and it's one of the sleekest assisted opening knives on the market. I mentioned safety with the previous knife, and you can double its amount with this one. You'll be extra safe thanks to the SpeedSafe assisted opening, so you can carry it in your pockets all the time without getting accidentally cut.
This EDC knife is an ideal one-handed opener and what I like about it best is the stealthy matte-black finish of both handle and blade. The blade is ultra resistant to corrosion and it retains the sharp edges very well, so you won't need a new knife anytime soon. If you're looking for an affordable yet high-end EDC knife, then get this one by Kershaw on Amazon now.
Features & Benefits
Overall Length - 7''
Weight - not stated
Blade - 14C28N stainless steel
Handle - DLC-coated
Special feature - SpeedSafe assisted opening
Pros
Extra safe
Ultra resistant to corrosion
Cons
Info about weight is missing
Outperformed by the ones listed above
Prices accurate at time of writing
#6 - CRKT Pilar EDC knife
CRKT Pilar EDC Folding Pocket Knife: Compact Everyday Carry
Let's wrap it up with a knife that's an ideal solution if you are a "starter", as you won't have to pay even 30 bucks for it. Designed by Columbia River Knife & Tool (CRKT), this everyday carry pocket knife is a great pick if you're looking for something compact and comfortable to carry.
The name of this product was inspired by Ernest Hemingway's sailboat, Pilar. Even though it's small, the utility you'll get from it is immense. The knife offers near ideal grip provided by a large and ergonomic finger choil. If you want to save some money, but still get a great EDC knife, get CRKT's Pilar on Amazon now.
Features & Benefits
Overall Length - 5.9''
Weight - 4.2 oz.
Blade - 8Cr13MoV Sheepsfoot
Handle - Stainless Steel
Special feature - super compact
Pros
Super compact
Budget friendly
Cons
Not that light
I'd invest in a more expensive and reliable one
Prices accurate at time of writing
As sharp as it gets - Our favorite EDC knife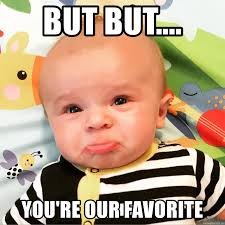 So this was the list of top 6 EDC knives, at least according to me. What makes these ones stand out of the crowd isn't just their sharpness, but it's also versatility, comfortable wear, sleek design, and, last but not least, the overall quality. It would be nice trying all of them out, wouldn't it? But that could get quite pricey. So if you only have budget for one and want to make the right choice, then you should go with #1 on our list - Zero Tolerance EDC Knife. This EDC knife doesn't only look sharp, but it's sharp as a tack indeed and it'll help you cut your way out of any situation.
BONUS READING - HOW TO SHARPEN YOUR KNIFE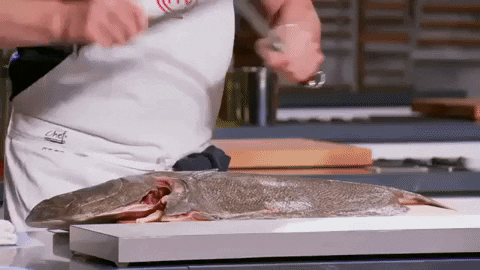 You might think that you're done now that you've picked and ordered your EDC knife. This is, however, far from the truth. If you want to make a relationship work, you need to take care of it. This is also true with your everyday carry knife. It's called everyday for a reason. If you want to carry it around every single day, you want to carry it sharp. Let's therefore have a quick look at two easy and affordable ways to keep your EDC knife razor sharp.
The Whetstone Method
This is the best method for sharpening EDC knives, no one can deny it. It's also the most traditional one and who am I to advise you against tradition. Compared to other methods, this one won't shorten the life of your EDC blade much. That's why it's worth investing into a solid whetstone, so that you don't have to buy another EDC knife anytime soon.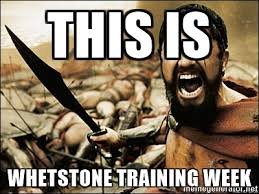 Let's start. Make sure your whetstone is lying on something dry and even, like a proper desk. This really is important as if the surface is wet and uneven, your whetstone could start shifting around, which would have a really negative impact on the edges of your blade.
If you get a dual-grit or 2-in-1 stone, just like the one below, make sure the courses grit is facing up. Are you set? Alright. Now you can either drag (the blade must be facing towards you), or push (the blade facing away from you) and just slide with the knife across the stone to sharpen it. When dragging, a small jagged surface, so called burr, will form on either side of the blade. On the other hand, when pushing, the same will happen on the tip of the edge. This jagged surface can be reduced if you use the finer side of the whetstone. The angle under which you do this is also very important. I advise going for a 20 degrees angle, as it's the safest option and you don't have to worry about damage to your blade.
Now to make your blade and its edges as smooth as possible, use the finer side of the grit. Just flip it over and go through the entire process, drag and pull, again. Just see into both sides of the blade and its edges being evenly sharpened. BTW, if you're not sure which part of the whetstone is coarser and which smoother, go by numbers. The rule is easy, the higher the number, the softer the grit. Got it? Alright, then get your sharpening whetstone here.
Now this is an ideal whetstone for you if razor sharp is what you're aiming for. It's been tested by many and the reviews can't get any more positive. It's a dual 2-in1 grit, the coarser side marked 1000, the softer 4000. If you get this stone, your EDC knife will thank you for it, trust me.
The Honing Rod Method
Now you might be asking yourself: "honing whaaat?". But don't worry, I'm sure you've already seen a honing rod at least once in your life. If nothing else, then your mom or dad has definitely used it a couple of times when honing the kitchen knives. It can be used just as well for your EDC knife.
This method is not as effective as the previous one, but it's just fine for the blade maintenance. Put in layman's terms, honing your blade will make it last longer, but it won't necessarily make it much sharper. The whetstone method will do both, of course, if done properly. What's better is the fact that this method is even simpler and I don't even need to give you the steps. Just hold the rod firmly in your hand, the knife in the other (again under 20 degrees, at least approximately). Now all you need to do is carefully drag and pull the blade across and you're pretty much done. Just don't overdo it and, most of all, be careful!
This 12 inch long knife sharpening steel rod is pretty much all you need for a proper EDC knife maintenance. It's made of carbon steel and plated with nickel-chrome. Its fine surface will prevent any damage to your knife's blade. The handle of this rod is ideal both for righties and lefties (no politics involved) and the slip-resistant rubber bottom means it will stay in place during the entire process.