"A fanatic is one who sticks to his guns whether they're loaded or not." - Franklin P. Jones
Reloading, how much fun it is, right? Well, it's not. It takes quite a lot of time, especially if you have a pistol with higher capacity. Another problem is that your mag can get jammed, or it can simply slip out (of your hands), which is the worst nightmare of any of us, gun lovers. Then there is running out of ammo, which is my biggest fear. And I believe yours too. You can easily solve this by getting an extra mag or two, but you don't want to carry them in your pockets, right? If you need a solution, then you're in the right place, as I've put together a couple of handy ways and tips for you. I'm sure if you get any of the products on this list and follow my advice, you'll find reloading a much more pleasant activity.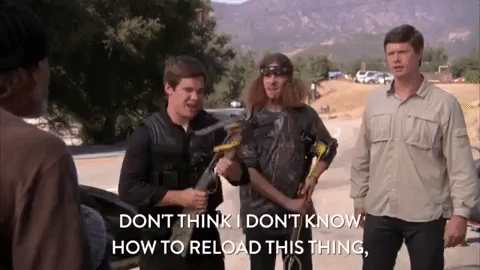 4 ways to improve your reloading experience
Let's start with what Craft Holsters can offer you to make your gun experience much better - magazine pouches. Mag pouches are considered home for magazines and you sure know home is a place where everyone feels well and safe. This means that no matter what your gun or style is, you'll always find what you're looking for.
We offer mag pouches of different sizes, but also material - leather, nylon and polymer - and you can find even some ammo and speedloader pouches in our store. This means that no matter what your gun or style is, you'll always find what you're looking for.
Now that you have your mag pouch, you'll need something to fill it with. Carrying extra magazines is an absolute must, no matter the setting. They'll let you have more fun at range, so get as many of them as possible and stay until range closes (what an atrocity, closing your favorite range). If you get into tactical situations, you also need to stack up on as much ammo as possible. If you carry your gun just because you like doing so, the extra mags will be a nice addition to your EDC.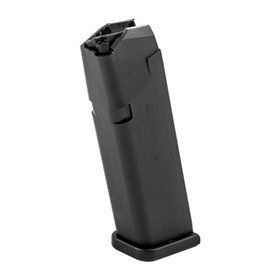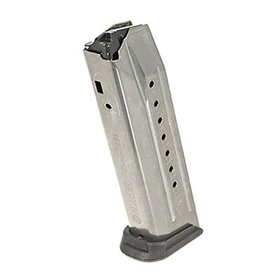 The only problem with magazines is that they are gun-specific, so make sure you get one that's meant exactly for your gun make. Luckily, Brownells offer more than 2.500 different magazines for pistols. So, no matter if you are a fan of Glock, S&W, Sig, 57, Ruger, CZ or any other gun producer,  you'll definitely find one that's right for you. Pressing that mag release button is extremely satisfactory and so is reloading your gun with a fresh round of ammo. That's why you should get some extra magazines on Brownells now.
#3 - Magazine loaders, unloaders and speedloaders
Loading your gun can get quite difficult, especially if your gun is a high capacity one. Although changing the rounds looks kinda cool, I'm sure your thumb would object, mainly if you need to reload a lot. Luckily, I've got a solution for you. There are handy little devices called magazine loaders, or also speedloaders and I'll show you which ones should you get to make reloading much easier and less painful.
This is a universal hand held pistol loader that does the job quickly and easily. This means you'll get the reloading done quicker and have much more time for shooting, let's say at range. Isn't that what you're looking for, after all? The smooth operation protects your fingers and thumbs while letting you load hundreds of rounds painlessly and in no time. Your mags will also last you longer as they won't wear off that quickly.
As it's a universal mag loader, MagLula UpLula fits variety of single and double stack 9mm, .357 Sig, .40 S&W, 10mm, and .45 ACP magazines, but also some .380 mags. If you have any guns with these mags, then don't hesitate and get your MagLula- Semi-Auto Pistol UpLula Magazine Loader on Brownells now. Now only for   Your mag and thumb will thank you for it, trust me!
This is a custom speed loader that is fine-tuned across more than two dozen critical dimensions for a specific magazine. How will you benefit from it? Reloading will be much easier, quicker, more comfortable and your mags will get more durable and wear off slower.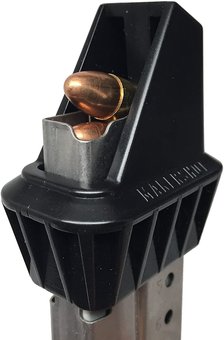 Unlike the MagLula, it's not a universal speed loader, so just be careful when selecting the correct mag type. But you don't have to worry, there are tons of fits and you can get one for almost any 9mm, 10mm, .357 Sig, as well as the standard .40 and .45 calibers.
What's even better is the price you can get it at, as they start at $10.09 on Amazon (at the time of writing). Get one and get a speed loader with great fit that's ideal for loading of every round. This high-quality polymer speed loader is now available on Amazon.
#4 - Base plates
Another nifty little device that will make your reloading time much easier is a base plate. Base plates (sometimes called floor plates or base pads) give you the ability to add a couple more rounds to your pistol, mainly if you're a Glock user. They are caliber respective, though, so keep that in mind and always get one that fits your gun and caliber. Apart from being a great reloading solution, base plates are also meant to protect your mags as well as prevent hang-ups with other mags during removal from a belt pouch.
This is a great and durable aluminum replacement for the factory plastic part. If you get one, it will last you long as it won't crack, chip, or break when dropped on a hard surface. The elliptical cut-outs on the front and sides provide an easy-to-grasp surface for fast reloads and quick clearing of a stuck mag. This base plate was designed by Midwest Industries, Inc.
The second base plate was designed by Strike Industries. These plates come in a set of 2 and you'll be able to use it with pretty much any Glock of various calibers. These plates come with flared jettison wings, which increase the surface area for stripping jammed mags.
This is another great option for your Glock. The title suggests that it's meant mainly for Glock 19 and 23, but it will fit many more as well. It's got a patented push pin design and attaching and detaching is very easy. This base pad is a bit heavier, but it was designed like this with a purpose. The added weight helps the magazine drop free easily, which secures faster reloading.
CONCLUSION - Load, Fire, Reload
So, this was our list of a couple of simple things you can do to make reloading less of a chore and more of a fun. What you definitely need to do is getting a couple of extra magazines, but don't forget to get a proper pouch for them. If you want to increase your reloading experience even more, then you can also make use of some other products, such as this mag loader and you can even get a base plate. Are they already in your shopping cart? Alright, great. Now you can just load, fire, and reload quick and easy.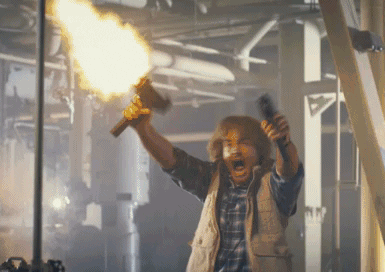 BONUS READING: Most useful mag and reloading tips
So, now that you know what you need to make your reloading experience better, I'll give you a couple of handy magazine and reloading tips. If you follow these, you'll see that loading and reloading isn't anything too difficult.
When you grab or acquire a mag from the pouch or insert it into a mag well, always index and guide it into place by extending your support-hand index finger on the front strap of the mag.

 

Always safely keep the gun's muzzle pointed downrange or slightly up to the air on your right side, while grabbing the mag from the pouch and performing the reload.

 

Hold the gun up high in the chest or chin area (high retention position) with arms in close to the body during reloads and mag changes.

 

Label your mags by priority (1,2,3,4), so you will know which ones are the reliable ones and your frequency and order of use.

 

Ensure the mags always face the same direction in your mag pouch, so you can grab them and insert them correctly and quickly in the gun (I like to face the bullet-end of my rounds in the mag towards the front).

 

Rotate & shoot your various mags often (especially carry ones) to ensure they function well (I try to change my carry mag springs once a year or so).

 

Never place empty magazines back in the mag pouch so you can expect the mag you reach for to be loaded.

 

Divide your mags into 2 categories: Practice mags and personal protection-carry or home defense use, based on their reliability and length of use.

 

Have at least 4 mags per gun, since they are easily damaged, are perishable, and will not last forever; your purpose and use for the gun influence the number of mags you should own.