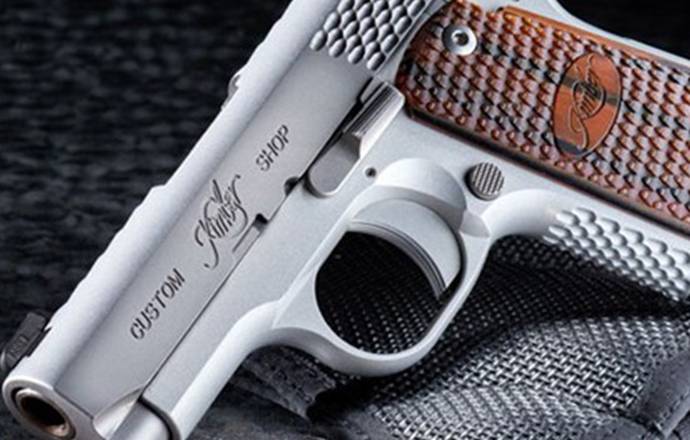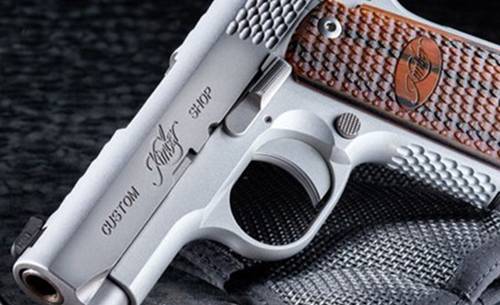 Source: www.shootingillustrated.com
Ever since its introduction back in 2016, the Kimber Micro 9 has belonged to one of the most popular carry guns. It's small, it's compact, it's extremely durable and reliable. And what's even more breath-taking, it's extremely easy to conceal even though the pistol is based on the design of America's most popular handgun - the M1911. But there's much more to this pistol than just its compact size. And that's exactly what we're going to do today. We're going to find out as much as possible about this tiny CCW wonder.
What do the experts say about Kimber Micro 9?
While you can find all the information you need about this great CCW handgun in our latest Kimber Micro 9 review, it's never a bad idea to get an unbiased option. And it becomes an even better idea if such an opinion is provided by someone who is considered a gun expert. So, without further ado, let's have a look at a couple of entries on Kimber Micro 9mm pistol published on some of the most renowned gun sites.
Review #1 - Kimber Micro 9mm for Concealed Carry Review




Source: www.usacarry.com
Talking about renowned gun sites, there probably isn't a better way to start than with USA Carry. The first Kimber Micro-9 review was written by Ben Findley, a qualified gun expert who has spent several decades with the US Air Force. The author opens his review with a bit of background on why he decided to acquire his own Micro 9. In Ben's own words, he wanted "to know how accurate it is out of the box, without modifications? And the big questions– what about the trigger press? Is the trigger smooth and crisp? What about the reset distance for follow-up shots? Is it reliable? Are there special desirable features for this particular gun?". And if you want to find out the answers to his questions, I strongly advise you to read Ben's review, available here.

Review #2 - Tested: Kimber's Micro 9 Pistols




Source: www.americanrifleman.com
The second Micro 9 review on our list was put together by Wiley Clapp, a regular contributer for American Rifleman, one of the best known NRA publications. Wiley considers the pistol in question a "nifty, miniaturized M1911s chambered in 9 mm Luger [...] a solid need in the company's product line." Later on, he takes the reader through 6 different variations of Micro 9, channeling most of his focus on the Stainless Raptor and CDP (LG) models. However, probably the most interesting part of his review is the one covering Kimber Micro 9 range performance. So, if you want to find out more about different Micro 9 models as well as how well the pistol performs in action, you should definitely check out American Rifleman's analysis, which is readily available here.

Review #3 - Which Is Best: Kimber Micro 9 Or SIG P938?




Source: www.gundigest.com
Number 3 on our list is actually a side-by-side comparison of two extremely popular pistols - Kimber Micro 9 and SIG Sauer P938. And you can make sure both pistols are compared in an expert manner, as this review appeared on Gun Digest, a magazine that enjoys extreme popularity among all gun nuts. Rob Sadowski, the author of this review, open with a number of features shared by both Micro 9 and P938. Among these are the following: a 1911-style platform, approx. a 3 inch long barrel, single-stack magazine, full-sized sights, and serrated triggers.
But what's more important are the differences between these two handguns. So, if you want to find out as much as possible about the differences between the aesthetics, ergonomics, and, most importantly, the operation of these two great carry guns, I highly recommend you placing Rob's review on your must-read list.

Review #4 - Kimber Micro 9 Triari 9mm Pistol: Full Review




Source: www.gunsandammo.com
Another highly popular website/magazine that decided to take a closer look at the Micro 9 is Guns And Ammo. But instead of inspecting the standard version, Joe Kurtenbach, the author of this review, decided to introduce the Kimber Micro 9 Triari model. Are you not sure what Triari stands for? Don't worry, Joe has got you covered, opening with a bit of a background which not only explains the name of this Micro 9 variant, but you'll also learn a bit about the history of the Roman republic.
Of course, the author also introduces all of the important features of this version of Kimber Micro 9. He starts with the basic specs of the pistol, then moves on to the materials it's made of, and he also doesn't forget to cover the pistol's controls. However, the most important part of this review comes towards its end - the range experience. So, if you're ready to find out as much as possible about this version of Kimber Micro 9, don't hesitate to check out fourth review on our list, available here.

Review #5 - Kimber Micro-9 Review




Source: www.optiongray.com
While the last review on our list was released on a slightly lesser known website - Option Gray - and it bears quite a generic name, it's worth your time just as much as the previous Kimber Micro 9 reviews. This review attempts to give you an "opinion on the good, the bad, and the ugly of this subcompact 9mm."
The article opens with an "out of the box" look, followed by some of the basic features of Micro 9 such as the magazine, trigger, and sights. However, as nothing is perfect, the review also covers some of the negatives of the Kimber Micro 9, which you can also read more about in our latest Micro 9 problems blog. Option Gray's review closes with some much needed range experience and final impressions. So, if you're interested in what these guys have to say about the Micro-9, hit the button below.

Conclusion - Is Kimber Micro 9mm worth the money?
Based on the reviews on our list, the Kimber Micro 9 is most certainly worth a try. It's true that approximately $640 might be a bit too much for a carry gun (especially when compared to some of the cheaper polymer-framed CCW guns), but it's easily concealed even though it's based on the M1911 platform. So if you prefer 1911-style pistols to the ever more popular polymers, you should think about giving the Micro 9 a shot.
And if these 5 reviews haven't convinced you, feel free to check out our latest Kimber Micro 9 review, which serves as a great summary of what this pistol has got to offer. And if you end up buying one, don't forget to pair it up with a custom Kimber Micro 9 holster.
DON'T LEAVE YET - YOU MAY FIND THESE ARTICLES READWORTHY
THE 4 MAJOR PROBLEMS OF GLOCK 43
A SHORT LIST OF THE BEST GLOCK 17 HOLSTERS FOR 2021