Introduced only in early 2021, the Ruger Max-9 is one of the newest carry guns by the American behemoth in the field of concealed carry semi autos and revolvers. And even though this model is just a bit over a year old, it already counts among the most successful handguns Ruger has ever developed.
Considering its tiny dimensions, the Max 9 offers incredible capacity of 12+1 rounds and its ergonomics are simply something special. However, what sets it apart from the standard versions of the SIG P365 or Springfield Hellcat (the fiercest competitors of the Ruger Max 9 upon its release) is the fact that it's an optics-ready handgun and that you can easily attach one of these Ruger Max-9 red dot sights to it without possessing any real gunsmithing skills.
This seemingly impeccable CCW pistol, however, comes with one serious disadvantage - it's got no rail that would allow you to mount a Ruger Max 9 light or laser to it. However, thanks to the shape of its trigger guard, you can easily install one of the recently introduced Ruger Max 9 laserguards to your pistol.
Not sure which ones I'm talking about? No worries, cause today I'll show you what the best trigger guard-mounted Ruger Max 9 laser sights are!
The best tactical lasers for Ruger Max 9 you can get in 2022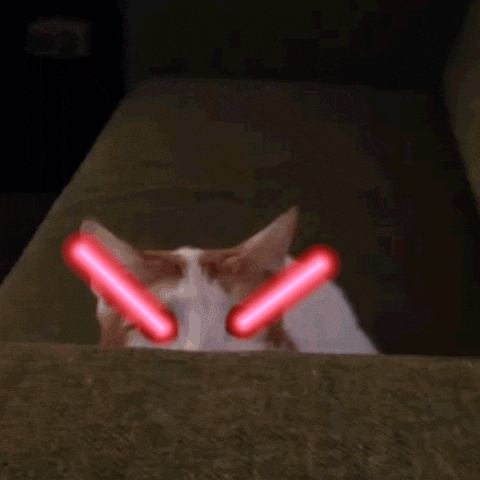 Alright, let's get down to our list of the best laser sights for Ruger Max-9. The bad news is there isn't really much to choose from as the only companies currently making these for your beloved Ruger are Crimson Trace and Viridian.
The good news, though, is the fact that all 3 currently available Ruger Max 9 lasers are just excellent. Let's take a look at each one of them and I'll then tell you which of these is my personal favorite.
Hold on ... Don't forget to get yourself a custom Ruger Max-9 holster!




Before we move on to the rest of our list, don't forget that even if you don't end up buying any Ruger Max 9 laser, you'll still need to get yourself a well-made holster. After all, your pistol is meant for deep concealed carry, which isn't really possible without a custom Ruger Max-9 holster!
And as the Max 9 is an optics-ready handgun, so if you already have a Ruger Max-9 red dot sight, you might want to take a look at one of these Ruger Max 9 red dot holsters.
What's the difference between Green or red laser sight?
Before you decide whether to go for a green or red laser sight, it's vital to understand how lasers actually work. Laser sights emit optically magnified light (which we call a laser beam) through the stimulated emission of electromagnetic radiation, a process that essentially concentrates one wavelength of light.
How does that transform into color, though? Well, what our eyes (or better said our brains) perceive as color is pretty much electromagnetic radiation. And the spectrum of wavelengths humans are able to perceive is 390 to 700 nanometers. The far left of the spectrum (390nm) is referred to as violet while the other bank (700nm) is known as red color. Now anything that's below 390nm is called ultraviolet and anything above 700nm is recognized as infrared. However, neither ultraviolet nor infrared spectrum is visible to the human eye.
But what does that have to do with pistol laser sights? Well ... everything when light conditions are taken into account. Thanks to how our eyes work, the green spectrum, which falls under approximately 495 - 570 nanometers, is much easier to spot in daylight. However, our eyes don't pick up red light (approximately 620 to 750 nanometers) so easily in daylight. And here's what sets green and red laser sights apart.
Green laser sights simply work better in daylight conditions as our eyes respond better to shorter wavelengths in such conditions. However, when it gets darker, red lasers become at least as powerful as green lasers are.
The other different is money, of course. As green laser sights work well in pretty much any lighting conditions, they are naturally more expensive. If you're concerned about money (who isn't, right?) and you don't have any use for a laser sight in daylight, I'd say go for a red laser sight. If on the other hand you can spend as much as you want (lucky you!), then get yourself a green laser sight, which will perform well no matter the light conditions.
CONCLUSION - the best ruger max-9 laser sight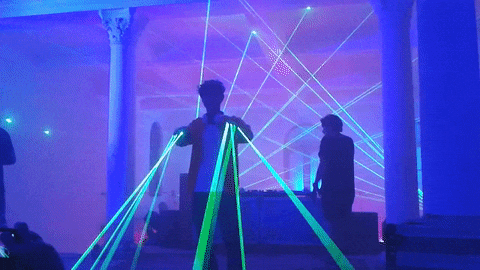 So, this was our list of the best Ruger Max-9 laser sights currently available. The reason why it's short isn't that I'd be lazy to take you through more options, but there simply aren't many available :(
However, all of the lasers for Ruger Max 9 we've just walked through are an excellent choice. The one that stands out, though, is the last one on our list - the Crimson Trace Laserguard Ruger Max 9 Green laser. While it's quite expensive, it's also extremely powerful. And just like I mentioned when discussing the differences between red and green laser sights, it will work perfectly no matter what light conditions you find yourself in.
And even if you decide not to get any laser at all, don't forget that you'll still need a Ruger Max 9 holster, molded to the exact specs of your pistol. Because only then you'll get the most out of the great concealed carry potential your pistol has to offer.