Summer's striking hard, the temperature's rising and it starts to be quite uncomfortable in all those layers. You all would like to dress down a bit and feel more comfy. But you'd also want to stay holstered, am I right? This can be trouble especially in states that are far from open carry. But don't worry, I'm here today with a couple of summer concealment tips that are granted to work. So you can be holstered even when you're getting hot.
BEST CONCEALED CARRY OPTIONS FOR SUMMER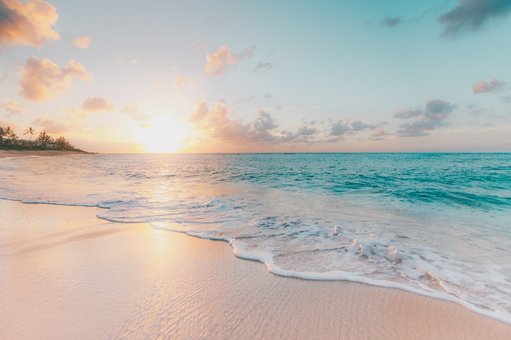 #1 TIP - IWB AND APPENDIX HOLSTERS
You must have seen this one coming, right? Inside the waistband holsters, or IWBs, are pretty much synonymous with concealment. These holsters, when installed right, are hardly noticeable, even with just a T-shirt on. They ride nicely against the body, they're safe (especially those that utilize belt loops) and with a bit of practice, drawing becomes as easy as with OWBs. Depending on your dominant hand, IWBs are mostly carried in the 4 or 8 o'clock position.
Talking about appendix holsters (sometimes known as AIWBs), they'll find a hideout right next to your zipper. Some say carrying like this can be rather risky, but your gun is very difficult to snatch and with a bit of practice, they can also become a very solid secondary carry option. But it can be quite difficult to pick the right IWB and/or Appendix holster, which is why I have a couple of tips for you. Whether it's summer, winter, or any weather conditions, these holsters won't let you down.
#2 TIP - Belly Bands
Let's continue with another high temperature friendly carry option - belly bands. If you're working on your summer body, you've probably included cardio activities like jogging in your routine. But it's difficult to stay safe and holstered once you put on your outdoors outfit, right? This is where belly bands shine, as they can be easily hidden pretty much underneath any piece of clothing. They're also made of breathable materials decreasing perspiration, so you don't have to worry about sweat damaging your gun (that is if you jog at my pace = camel pace).
#3 TIP - Concealment Fanny Packs
It's happening, fanny packs are becoming trendy again! And summer is an ideal period to get one. They can safely carry a gun in a special compartment with space for a magazine and other accessories. I've got  3 fanny packs for you, all made from high quality materials with a designer finish to not only safely carry a firearm but to look great as well. They are also called concealed carry fanny packs or fanny pack holsters.
#4 TIP - CONCEALMENT BAGS
Not a fan of fanny packs? Don't worry, we got you covered. Concealment bags are slightly bigger, but they'll make others even less suspicious that you have a gun on you. Besides that, you can carry many more things in these bags and I'll show you a couple of bags for different occasions.
#BONUS TIP - Something for the ladies
Many mistakenly think that women and guns don't go well together. This is, obviously, wrong. I know that belly bands are popular mainly among women, but we've got something special on offer for the gentle sex as well. So, ladies, if you want to feel safe but you also want to maintain your style, then you should get one of the concealment purses below.
CONCLUSION - BEAT THE HEAT BY LOOKING NEAT
So this was today's list of the best concealed carry options for summer and I hope you found your favorite among it. Be it IWBs, belly bands, fanny packs or concealment bags and purses, all of these are ideal not just in summer, but also in states with strict CCW laws. So guys, stay holstered, make your pick, and beat the heat while looking neat.
Do you fancy some more light reading? Then carry on with these articles