Laser-like Sight - Top 6 Lasers For Pistols
Laser-like Sight - Top 6 Lasers For Pistols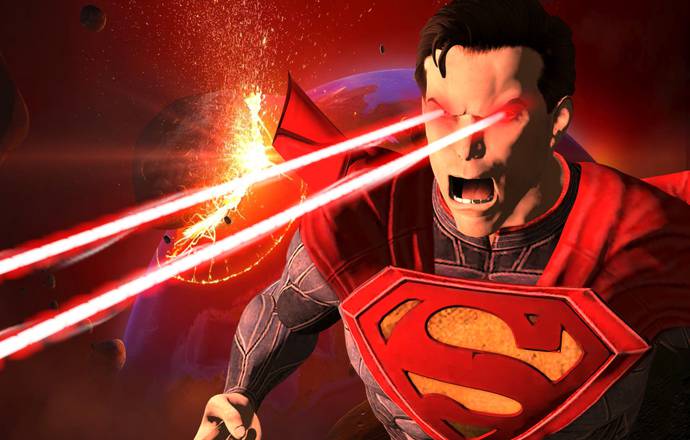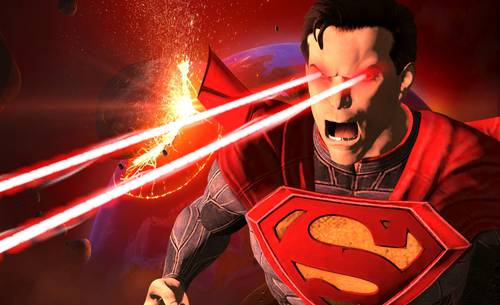 "Focus like a laser, not a flashlight." - Michael Jordan
Would you like to have a laser-like sight so that you would never miss? If yes, then laser sights are the best option for you. If you get a laser for your pistol, it'll be faster and easier for you to acquire and strike a target. The laser is set up and adjusted much like a scope and it also works similarly - where the dot light is, the round is to strike.
In this guide, I'll show you 6 best pistol lasers on the market. I'll also tell you what you'll be getting if you buy one and how helpful a laser is going to be.
TOP 6 LASER OPTIONS FOR YOUR PISTOL
Let's now pick you the best laser for your gun. And I know you'd be able to find one yourself, but there's an entire sea of products available. So I've pinned the list down to 6 to make it easier for you.
Let's start with this one by Streamlight. This company mainly focuses on production of hand-held or rail-mounted EDC and tactical flashlights. However, it also offers a series of laser illuminators that are a combination of LED weapon light and laser. Let's have a look at one of their tactical lights/lasers combinations.
Streamlight TLR-4 Compact fits a broad range of sub compact, compact, and most full size handguns and it comes with rail locating keys for easy attachment to various gun brands. This one comes in a green laser version with a slightly lower lumen output and battery life. If you've been looking for a good combination of light and laser, don't go any further and get yours now.
PROS
Tactical light and laser combination
Runtime when laser only
CONS
Light output only 125 lumens
Battery life with flashlight on
Crimson Trace is an American manufacturer founded in 1994. The company specializes in mainly in-line upper-grip-mounted red and green lasers and trigger-guard mounted sights. This universal green laser sight was designed for rail-equipped pistols, rifles, and shotguns. It fits onto practically any firearm with a modern accessory rail.
You won't feel like you have a laser equipped when you put this one on your gun. This laser sight by Crimson Trace comes in two versions, black and coyote tan. What makes it great isIt's the ambidextrous tap-on/tap-off controls for immediate laser activation from either side of the device. If you are a fan of green lasers, then get Crimson Trace CMR-206 Rail Master Universal Green Laser Sight now.
PROS
Fits wide range of guns of any size
Ambidextrous laser activation controls
CONS
Finding the right holster
Battery life
Red Lasers by Viridian utilize a 635-650nm laser wavelength range to generate the brightest and sharpest red dot possible. If you get, let's say their Viridian E-Series laser sight, you'll acquire targets quicker with higher accuracy and strong intimidation.
This Viridian E-Series laser sight is specifically designed for everyday carry. It can be easily installed onto the trigger guard of your pistol, just make sure it's on the list of guns it fits. Moreover, the Viridian Essential Red Laser Sight now comes at a great price (at the time of writing only $75!). If you are looking for a really powerful and long lasting red laser, here's your answer.
PROS
Very affordable
Ultra lightweight
CONS
Daylight visibility
Run time
NcStar is another company that focuses on production of laser sights for various guns such as pistols and rifles. Their mission is to provide quality optics and sporting accessories at affordable prices. And so is the purpose of this NcStar Pistol and Rifle Green Laser.
Although this laser is more compact than its predecessors, compared to most gun lasers, it's still quite big. On the other hand, a big plus is the remote pressure switch. You'll be able to mount the laser anywhere on your firearm and you can still activate it whenever you want to. So, if you like simple, yet powerful rail lasers, then get this laser by NcStar now.
PROS
Remote pressure switch
Fits many guns
CONS
Slightly heavier
Less compact
Truglo is a well-known world leading company specializing in modern aiming technology for various guns. This TruGlo Micro-Tac Tactical is one of the lightest rail lasers out there, weighing less than 1 ounce. It's made of lightweight CNC-machined aircraft-grade aluminum, so you know it's durable.
This pistol laser comes with a pulse mode and it features ambidextrous controls, so you don't have to worry even if you are a leftie. Moreover, it'll shut down automatically after 5 minutes to conserve power. So, if you are a fan of a simple yet functional design, this Tactical Micro laser by TruGlo is your pick.
PROS
Ultra lightweight
Pulse mode
CONS
Lower outdoor visibility
A bit pricey
TACTICON Laser Sight is one of the most affordable red dot handgun and rifle lasers on the market. It was designed by Tacticon Armament, a company committed to outfiting its customers with serious quality firearm accessories. It's made of high quality aluminum alloy, which enhances its durability.
The distance you can see the dot with naked eye is almost 110 yards, more than with most lasers. Just like other Tacticon products, this rail laser also comes with lifetime warranty and the packaging comes with an extra set of batteries. As it's a combat veteran owned company, it's approved by real tactical users. If you want to get a neat red dot laser that lets you see far and wide almost for free, here's your solution.
PROS
Impressive laser visibility
Almost for free
CONS
3 batteries at a time
Bigger in size
MAKE YOUR FIRST LASER LAST FOREVER - BATTERIES YOU NEED
It would be great if good things lasted forever, wouldn't it? Just like most other electronics, however, pistol lasers run on batteries too. With each laser on our list, I also specified the batteries you'll need. Don't worry, all of them come with 1 set included. However, just like us, batteries don't live forever. That's why here's a list of batteries these lasers use, and I advise you to get a spare one, so that you can rely on your laser when you need it most. Get your extra set of batteries now through the links below:
WHICH LASER SHOULD I BUY? - OUR FAVORITE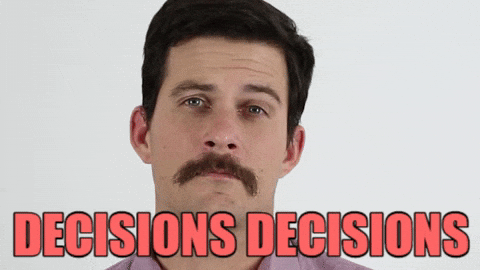 Should I get this one or that one? Yea, everyone knows one of the most difficult questions to answer. And the number of pistol laser sights out there is limitless. That's why I've offered you the list of 6 best pistol lasers. If you still can't decide, though, then you can go with our favorite - CRIMSON TRACE CMR-206 RAIL MASTER UNIVERSAL GREEN LASER SIGHT. Although the price tag on this one is a bit higher, Crimson Trace is a trusted brand that will deliver. Moreover, if you get this laser now, we've also got a holster ready for your.
BONUS READING - GREEN OR RED LASER?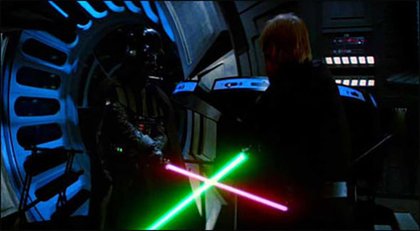 Lasers are still one of the top accessories you can add to your gun to enhance its optics. Lasers come in two variants - red and green. Each has its pros and cons and you can read more about them in the article below. Understanding lasers means understanding how they work.
They have to correlate with the visible light spectrum of the human eye, red light waves range from 620 to 750 nanometers, and green light ranges from 495 to 570 nanometers. Although the red light covers a larger spectrum, the human eye is more likely to recognize colors of the green spectrum. That means that green lasers are more "natural" to the eye to recognize in all light conditions from midday to midnight. However, the catch is that red lasers are easy to manufacture, requiring only a diode, optics and basic electronics.
Green lasers on the other hand are something like nuclear physics when compared to red ones. They require a special diode, a infrared crystal and another frequency-doubling crystal, as green light needs its frequencies to be enhanced. This makes the manufacture more costly, lengthy and the whole product is packed in a larger package. So, to give an answer to the question red vs. green we have to go down to two things, personal preference and budget.
Red lasers are the right choice for you if you are looking for a slight enhancement and your funds are limited. The spectrum and natural recognition of red lasers is relatively good, it has only a midday downside, and the package is smaller and cheaper. Green lasers on the other hand are the choice for you if you are looking for a professional laser sight and your budget is not limited. The green laser outperformed the red one but takes a small toll on your wallet.