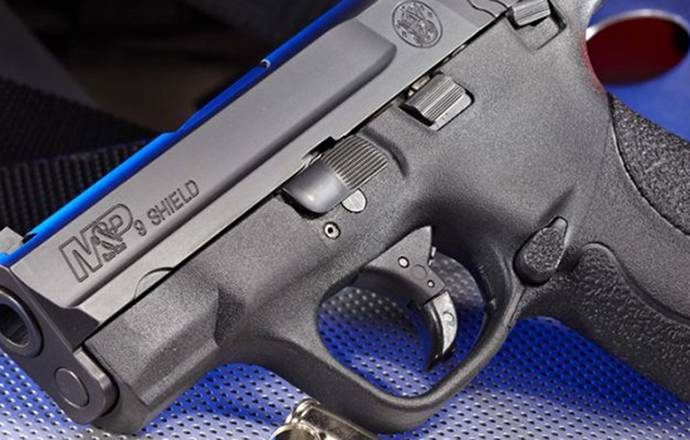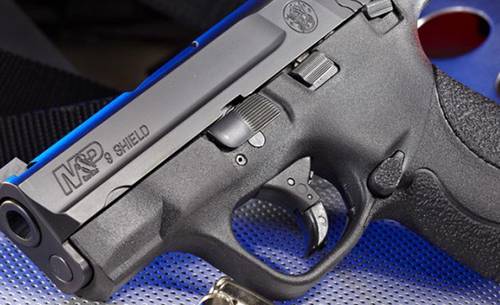 Source: TacticalLife.com
Are you choosing a new concealed carry pistol? Then I'm sure you're having a serious headache as it's very difficult to pick from so many great options. To ease the pain, I'll give you one great CCW tip - the Smith & Wesson M&P9 Shield.
It's true that since the moment Smith & Wesson launched this model, many other excellent CCW guns have been introduced (SIG P365, Springfield Hellcat, Taurus G2c, Glock 43X … to name a few), but the 9mm M&P Shield might still be your best choice.
Why such a bold claim? Well, let's have a detailed look at this pistol in our review, and I'm sure you'll quickly realize why this pistol still has got a lot to offer even though it might have more problems that some of the newer carry guns.
Meet the Shield - Basic S&W M&P9 Shield Info
The Smith & Wesson M&P Shield, a compact wonder by Smith & Wesson, has been around ever since 2012. Even though the M&P in the pistol's name stands for Military and Police, the gun quickly became popular even among the general public. And upon its introduction, this single-action, striker-fired, semi automatic pistol had no match at all. But even these days, when there's so much to pick from, the pistol offers almost everything you need from a solid carry gun.
It's compact, it offers quite satisfactory capacity, and, most importantly, it's extremely reliable. But what else can be expected of Smith & Wesson, right? So, without further ado, let's look at the main features of this micro-compact.
First Impressions - Good? Bad? Or just right?
Even though I believe the Shield belongs to the best CCW options, my first impressions of the S&W M&P9 Shield were quite mixed. First of all, I really like how compact and light the whole package is. It is really easily concealable, especially when carried in a custom S&W M&P Shield holster. If you get a holster like that, you'll see the gun does not print on the clothes and at times I even forgot that I was wearing it. In this regard the pistol is absolutely awesome.
But to stay completely honest, I just couldn't help but wish for a few more rounds. It's flush magazine offers 8+1 rounds, which might have been more than enough in 2012, but these days, most of the pistols of the same size just offer more. I guess it's not that big of a deal for most situations but in terms of ammo, the more, the better, right?
Construction and operation
Just like suggested before, the M&P Shield 9mm is a striker-fired, semi-automatic pistol using a Browning type locking system and short-recoil operating system. The body of the M&P9 is made out of Zytel polymer, which makes it shock resistant and offers great deal of durability (on top of that, such construction makes the pistol very light). The slide is made out of nitrided steel to further increase the durability of the M&P9 Shield.
Furthermore the Smith & Wesson M&P9 Shield features a Picatinny rail for mounting under-barrel modifications such as light or lasers. In terms of modularity, the M&P9 Shield also comes with changeable grip plates so that you can adjust the grip size to fit exactly into your hand. You can also choose whether you want a version with green fiber optic sight or just a good old white dot. But more about the best upgrades for S&W M&P Shield later.
M&P9 Shield Size & Capacity

Source: Handgun Hero
In terms of size, the M&P9 Shield is really hard to beat. With the total length of the S&W M&P9 Shield being 6.1", housing a 3.1" barrel and standing at 4.6" tall and 0.95" wide it truly is remarkable just how compact. this 9mm pistol really is. It is no surprise that its size is its main selling point after all. The magazine capacity of the M&P9 Shield is 8+1 rounds of 9x19mm which is about the average in its class of sub-compact firearms.
The M&P9 Shield also comes with front and rear slide sarrations, which makes pulling the slide and chambering a round a bit easier. You can also choose from 3 versions of the M&P9 Shield based on which modification you want. You can have one with either magazine or thumb safety or you can just drop them all together.
At the Range Experience

Source: Guns, Holsters and Gear
The shooting experience with the M&P9 Shield is really nice. The operation feels smooth and the trigger feels very smooth. The factory trigger is rated at 6.5 lbs of pressure to engage the action which is not out of this world but it will do for most shooters. In terms of accuracy, the pistol is more than accurate enough for what the pistol is meant for - on duty back up & self-defence. In such situations, the pistol performs really well and I have no doubt that it could hit targets a bit further away, but if you're a competition shooter and/or want to hit targets at larger distance, I'd pick something else.
Main specs of S&W M&P9 Shield
I think it should be rather obvious by now what makes the Shield a great gun. Compactness, reliability, ergonomics. However, this would not be enough when deciding whether the S&W M&P9 Shield is the best carry option. That's why as soon as we get the pistol's main specs out of the way, we'll look at its main competitors and I'll also show you how to upgrade the gun. And we will see if it's enough for the pistol to contest for the concealed carry title even in 2021.
Main Competition of S&W M&P9 Shield
As the M&P Shield 9mm is intended mainly for everyday concealed carry, it's primary rivals are rather clear - Springfield Hellcat, SIG P365, Taurus G2c, or Glock 43X. While the Shield is probably the most compact of them all, the other pistols offer higher capacity, which is alsways a great advantage.
It's the similar case with another great adversary of the Smith & Wesson M&P9 Shield - the Glock 26. Both are aiming to satisfy concealed carry needs of their buyers and both are really good at doing that. Although the M&P9 Shield has a definitive advantage in terms of size except the height, the Glock 26 has a higher capacity at 10+1 rounds with its standard magazines. The other huge advantage the Glock 26 has over the Shield is that it accepts basically any Glock magazine.
How to conceal carry Smith & Wesson M&P9 Shield




Although the S&W M&P9 Shield was originally meant to be a sideram for military members and police officers, the pistol quickly became popular among the general public. And as it's a very compact pistol, it's main purpose is rather clear - concealed carry. That's why it's best to carry the Shield in a CCW holsters. And there's no better way how to conceal the Shield than in a M&P Shield IWB holster (inside the waistband) or a Shield appendix holster.
But your carry options aren't restricted to the holsters meant for concealed carry. The Shield can be easily hidden in a well adjusted S&W M&P Shield shoulder holster too or a low-profile Shield OWB holster (outside the waistband). And if you spend hours on end driving or perhaps have an office job, an M&P9 Shield cross-draw holster is a great choice as well.
To be honest, it doesn't really matter which carry style you decide to go for. As long as your S&W M&P Shield 9mm holster is a well-made one, you can be sure that it will help you get the max out of the Shield's carry potential.
Best S&W M&P9 Shield upgrades
The 9mm M&P Shield is a great pistol straight out of the box, but putting a couple of Shield aftermarket accessories on the pistol never hurts. And here's the list of the ones that will most definitely make your Shield one of the best guns out there:
CONCLUSION - Does S&W M&P9 Shield cut it even in 2021?
There's only one answer to this question. It certainly does! The Shield is very light, compact, easily concealed and, most importantly, it's an extremely reliable gun produced by a trusted firearms manufacturer.
On the other hand, the M&P Shield most probably isn't the best 9mm carry gun. The current CCW market simply offers many other options that offer higher capacity and more modern design.
However, if you pair up your Shield with a custom made S&W M&P Shield holster, I'm sure you'll get most of what you expect from a great concealed carry pistol.
Do you fancy some more light reading? Then carry on with these articles